Um, here's a gallery of comic book covers from a series that Marvel published from 1979 - 1984 as a tie-in to a terrible line of toys. It was also, as of issue 38, part of Marvel's first tender dalliances with Direct Market only comics (see also MOON KNIGHT and KA-ZAR). The unfortunate Bill Mantlo scripted the series solidly (as was his wont) for its duration, but the real attraction was the cavalcade of artistic talent who put food on their table drawing this stuff. Michael Golden! Gil Kane! Steve Ditko! (Howard Victor Chaykin even did some innards but, alas, no covers). Because of legal what have you, and the fact it was so heavily intertwined with the Marvel Universe it's unlikely the series will ever be reprinted, so here for your baffled perusment I present without words and purely in pictures, the mighty MICRONAUTS...
MICRONAUTS by Michael Golden, Josef Rubinstein, Bill Mantlo, Tom Orzexhowski & Glynis Wein.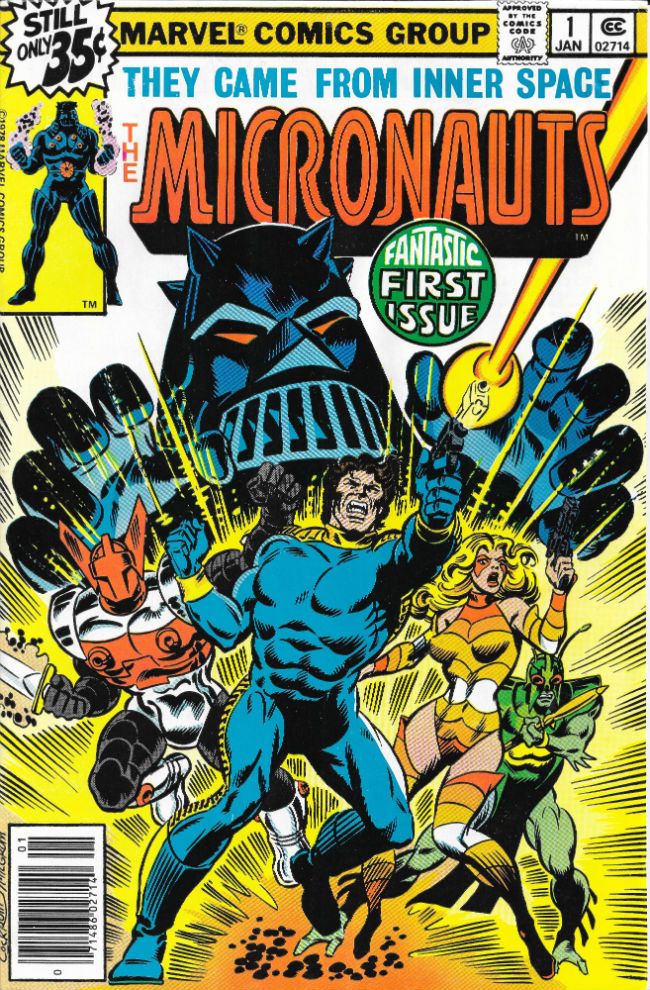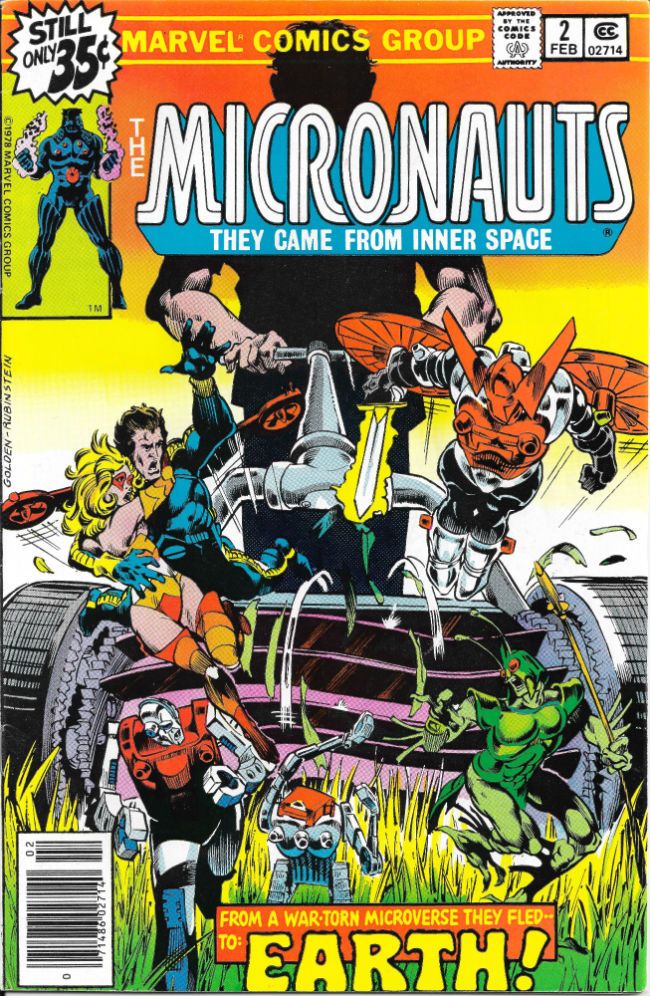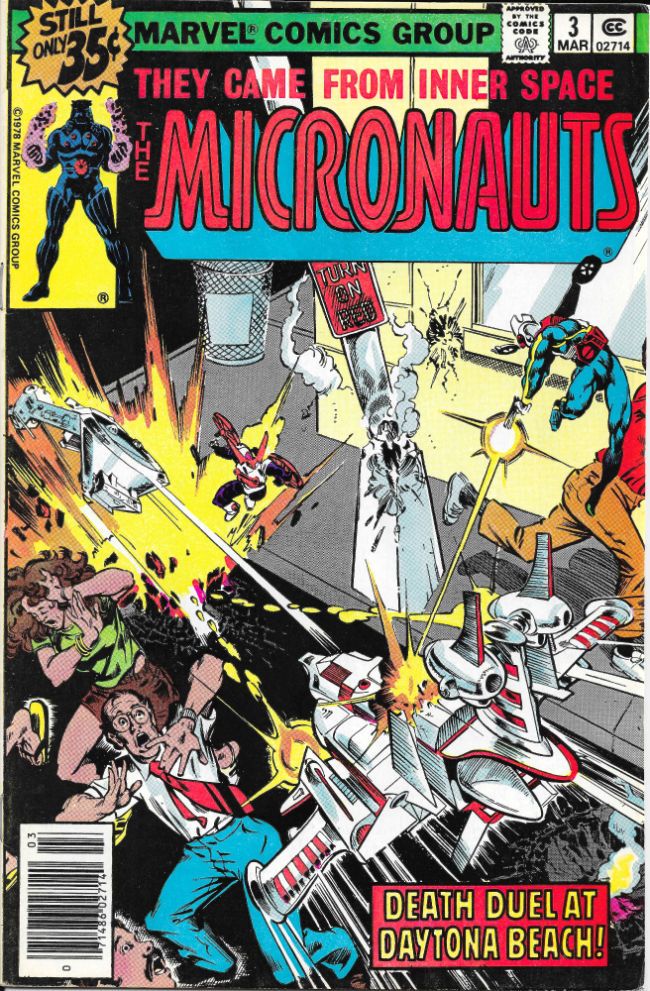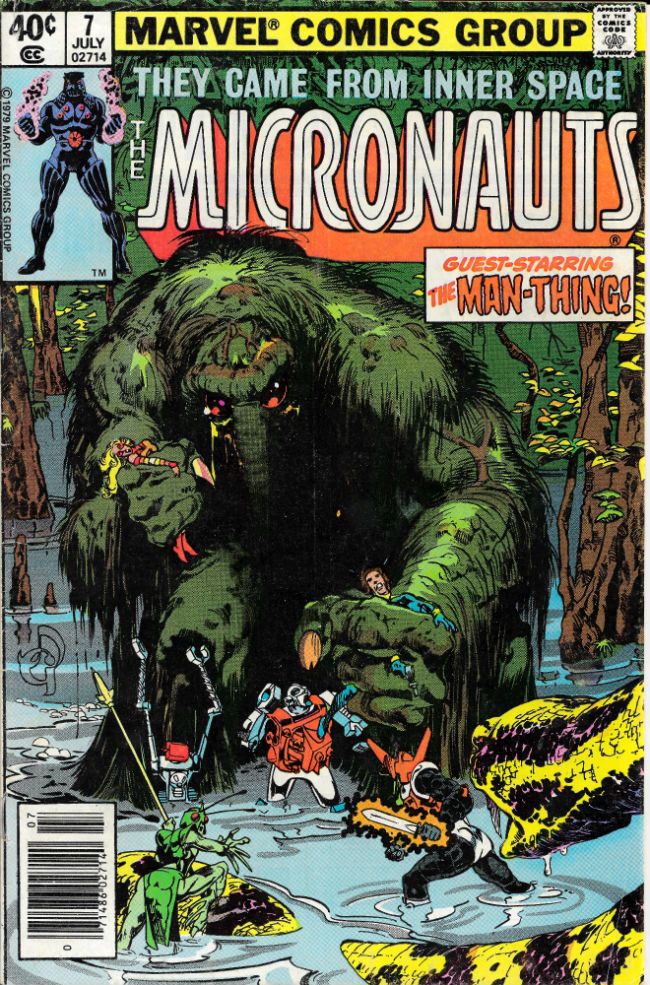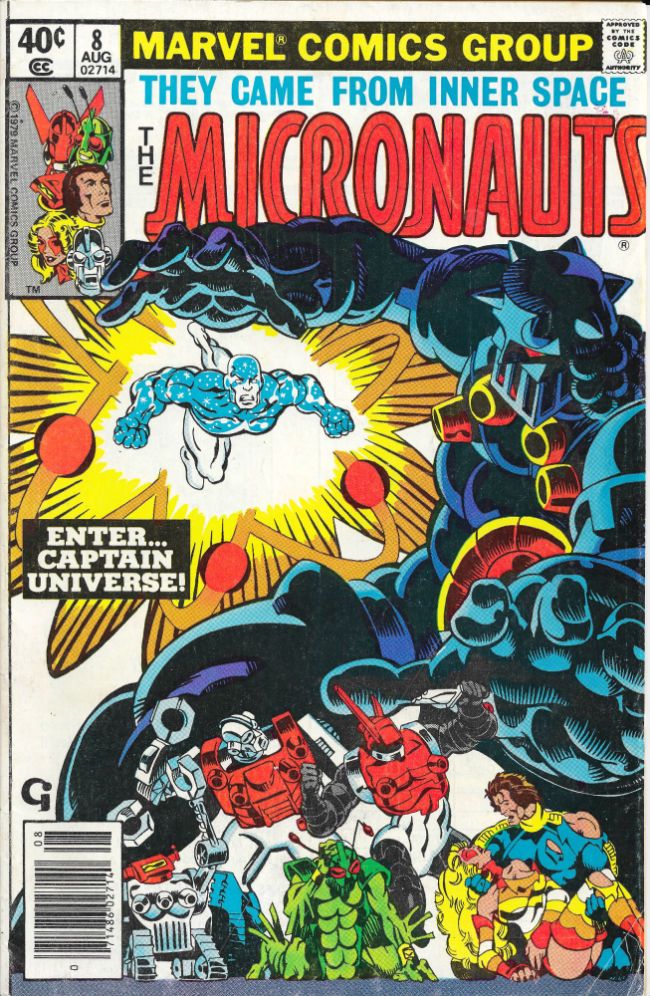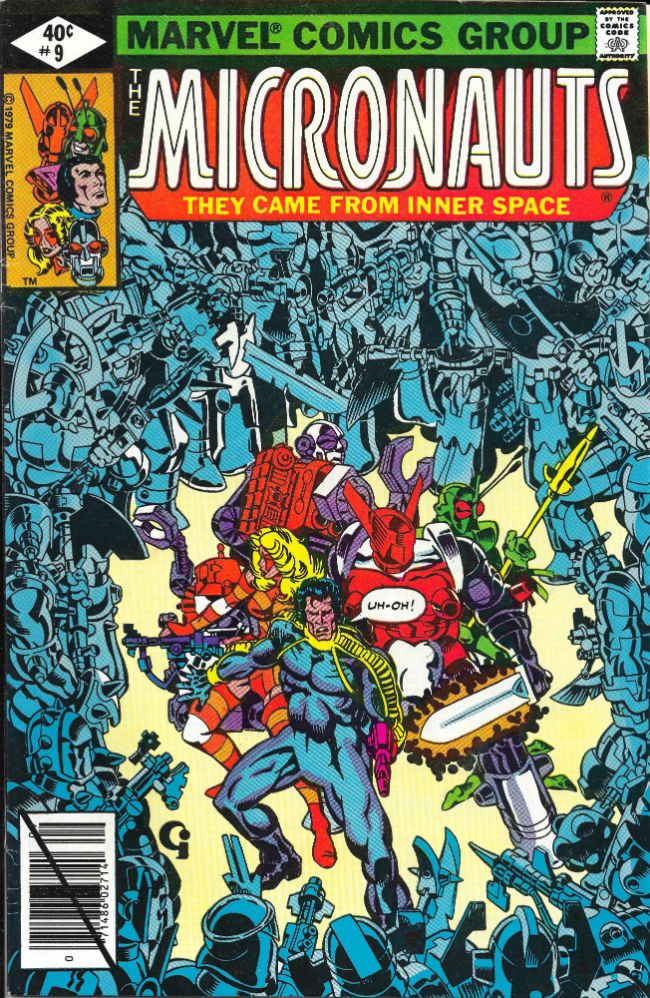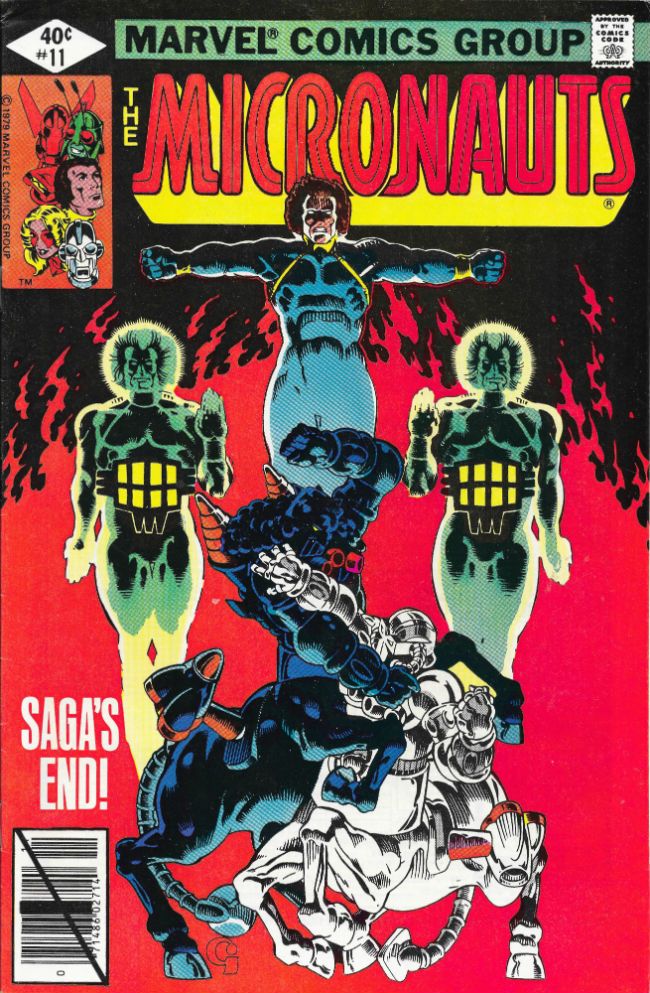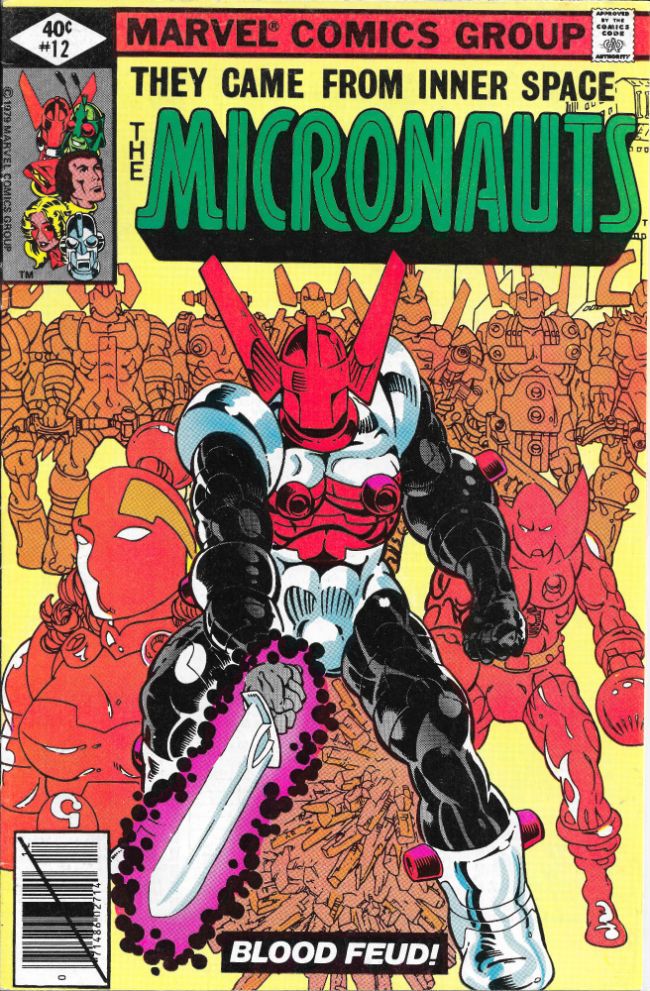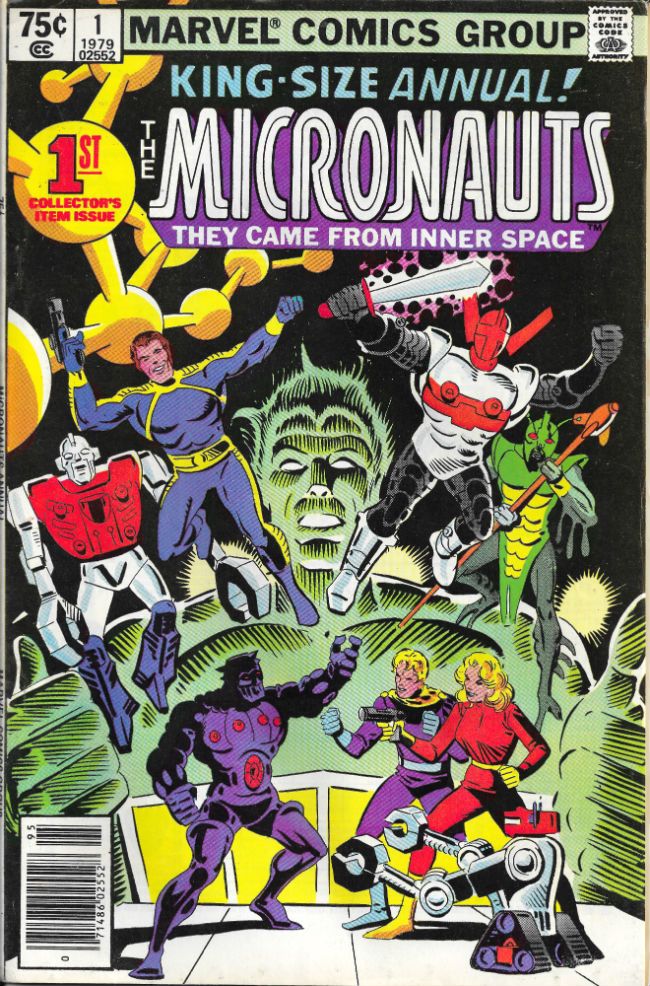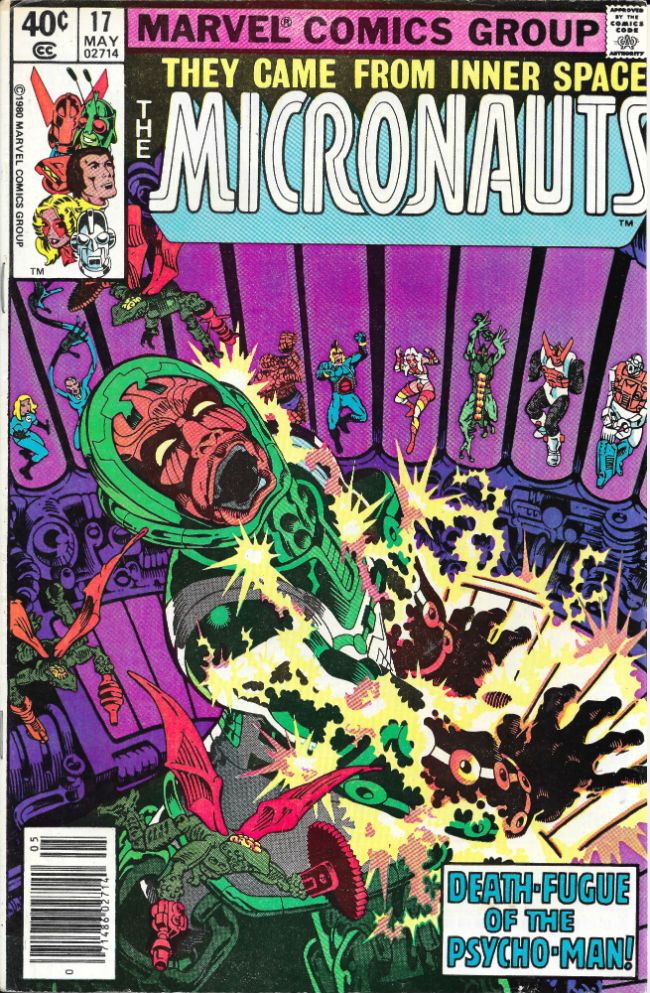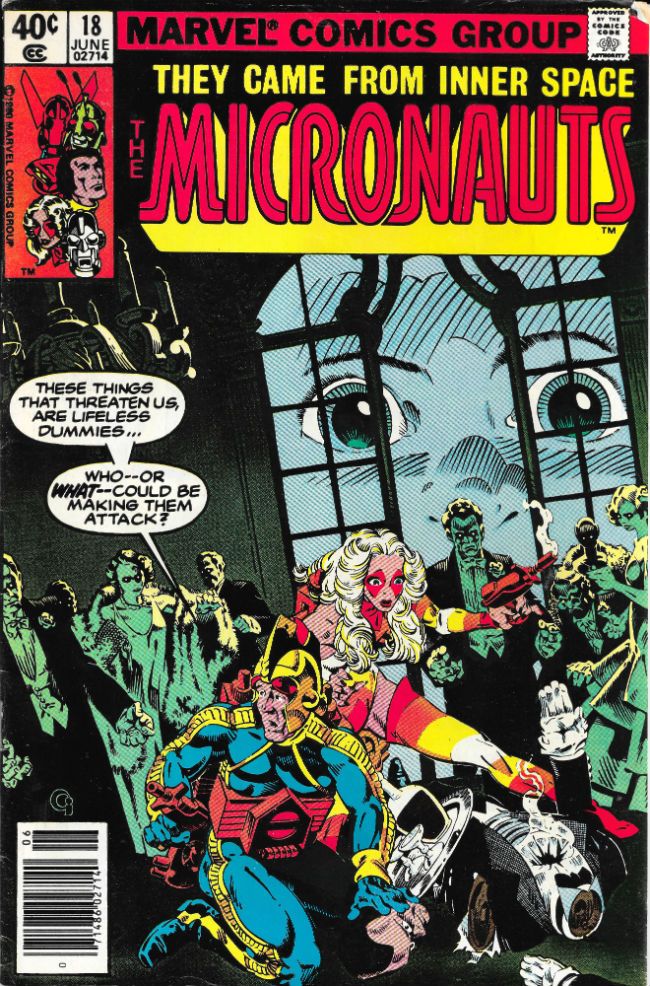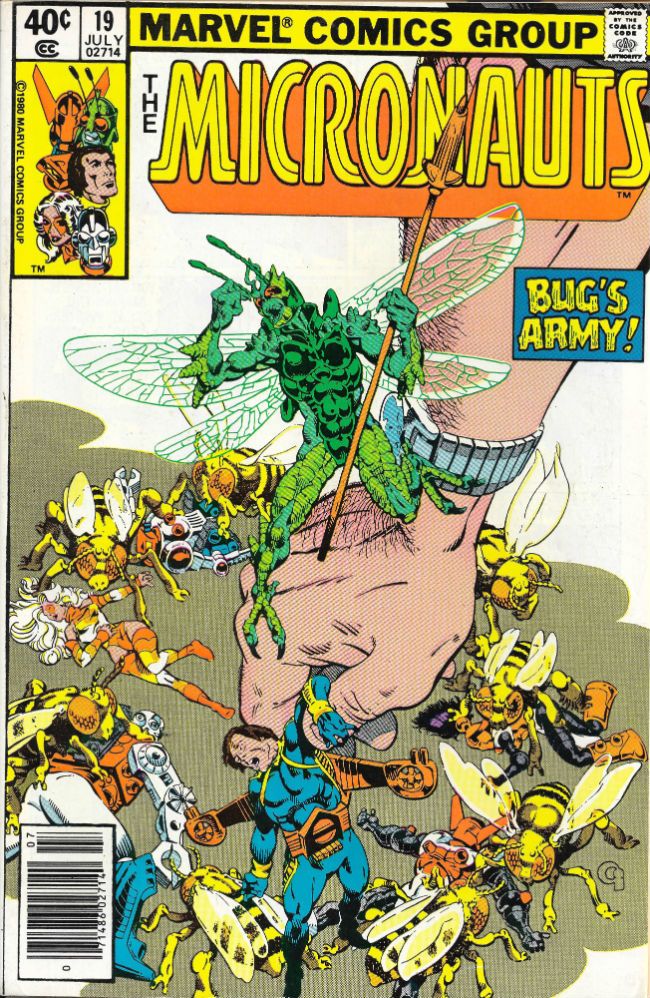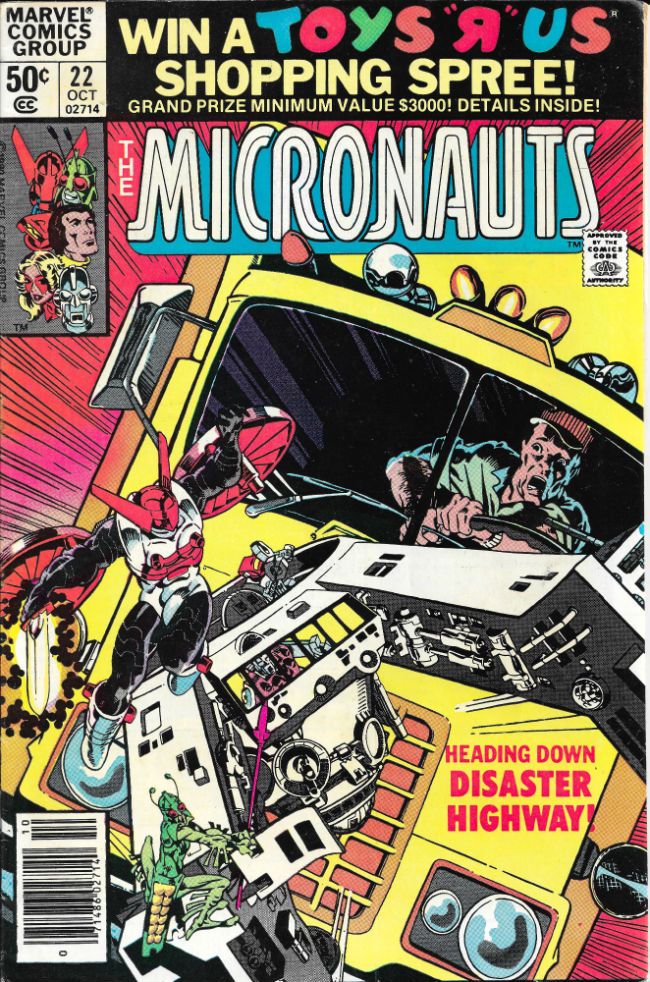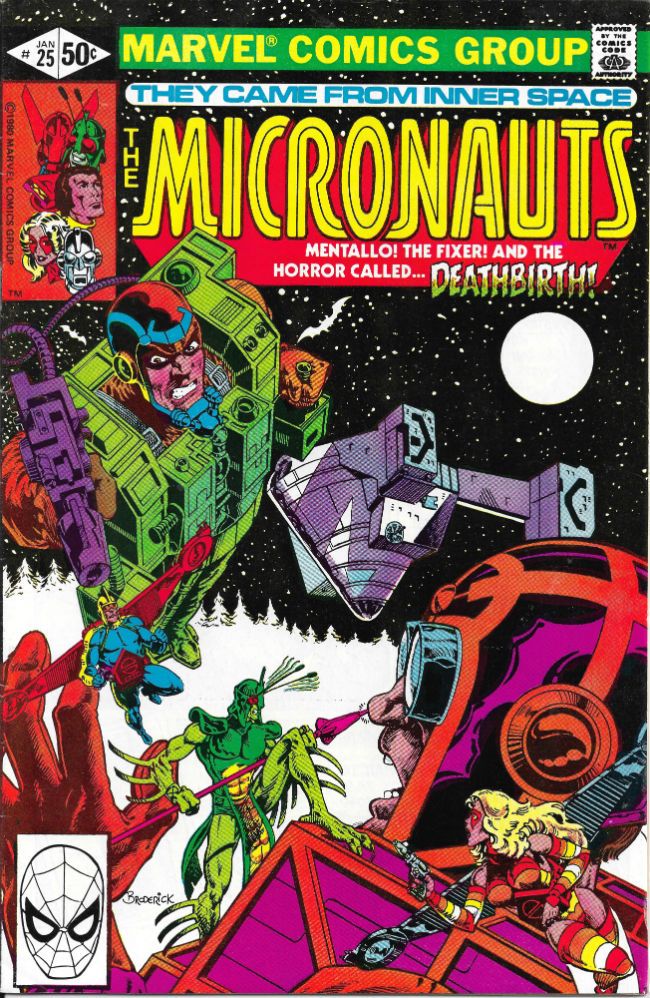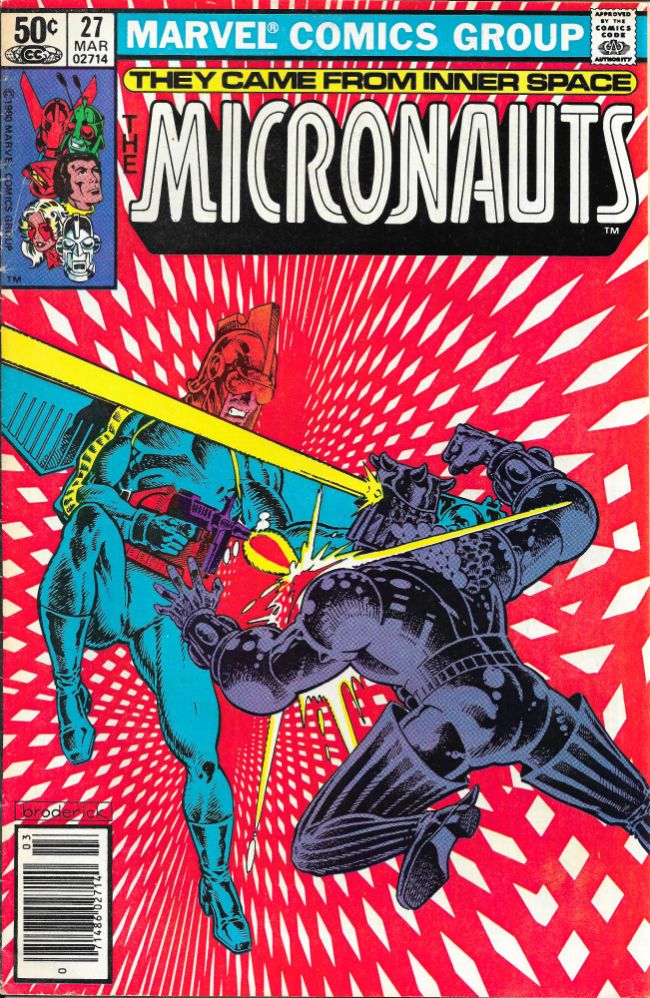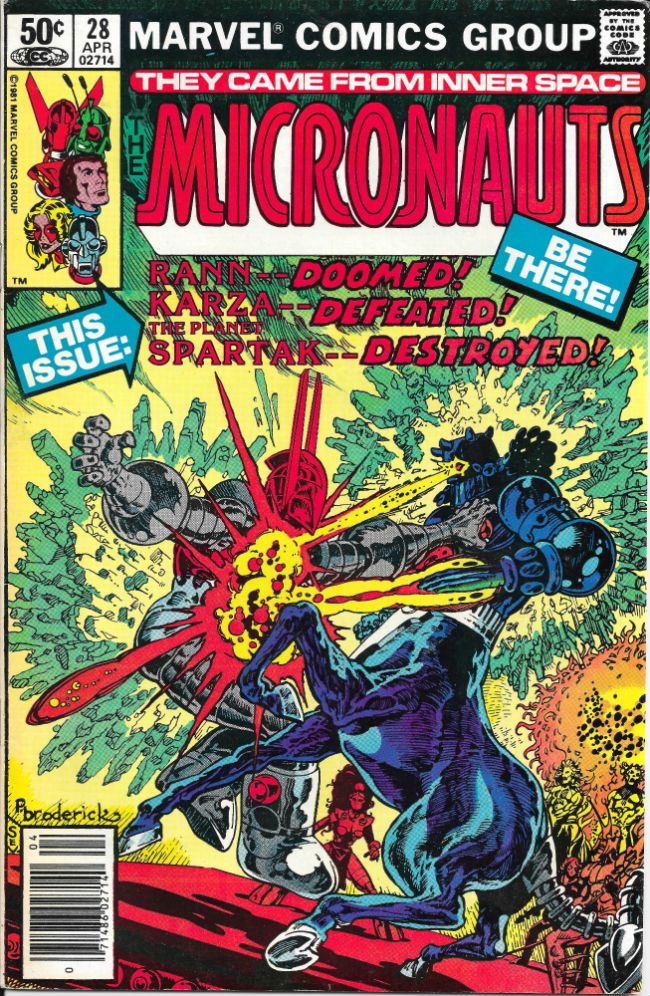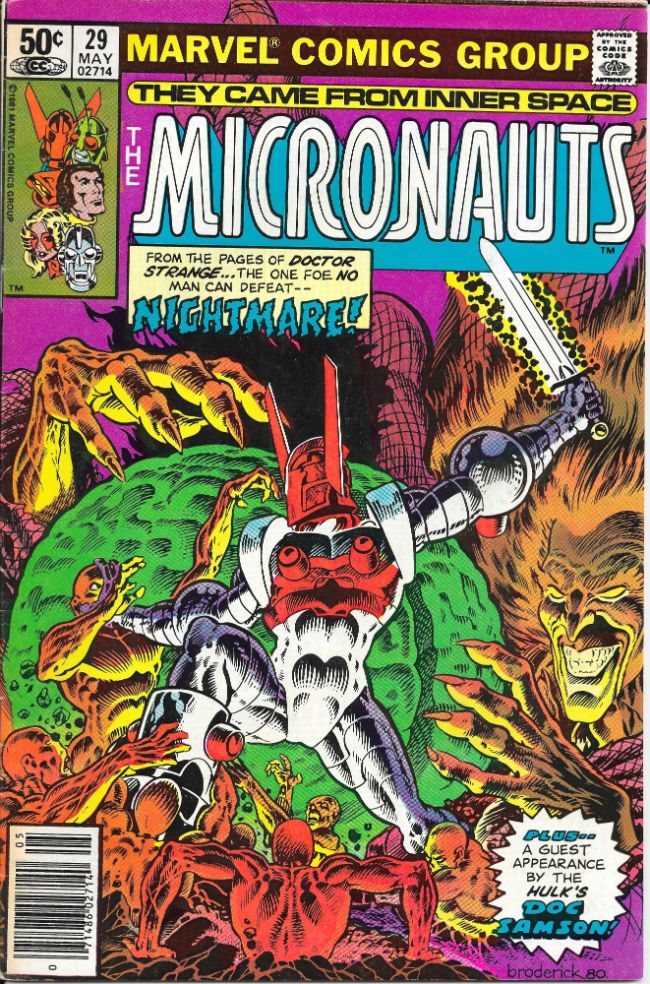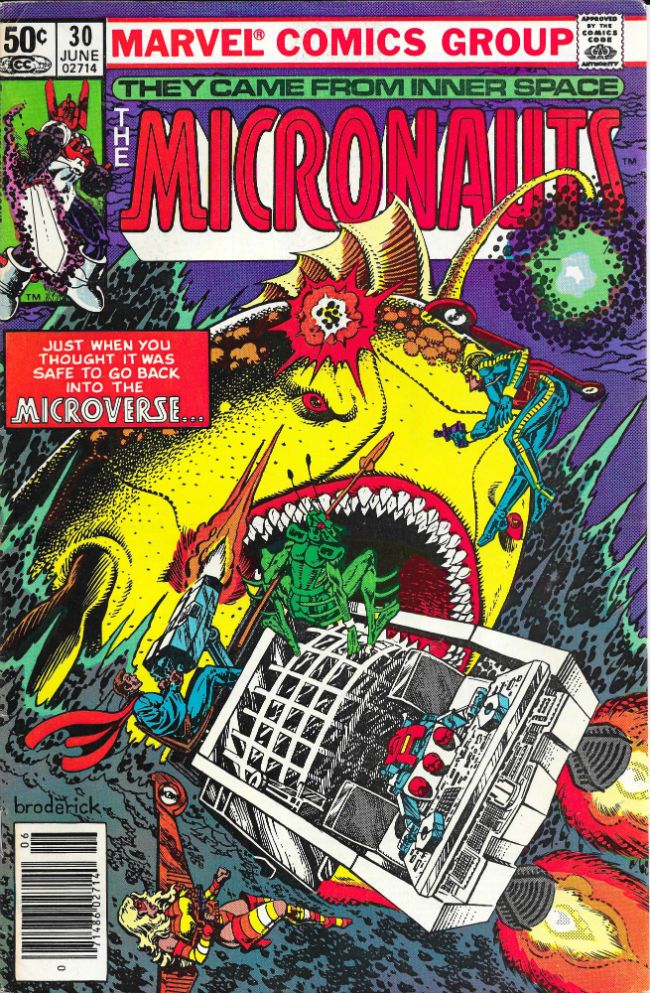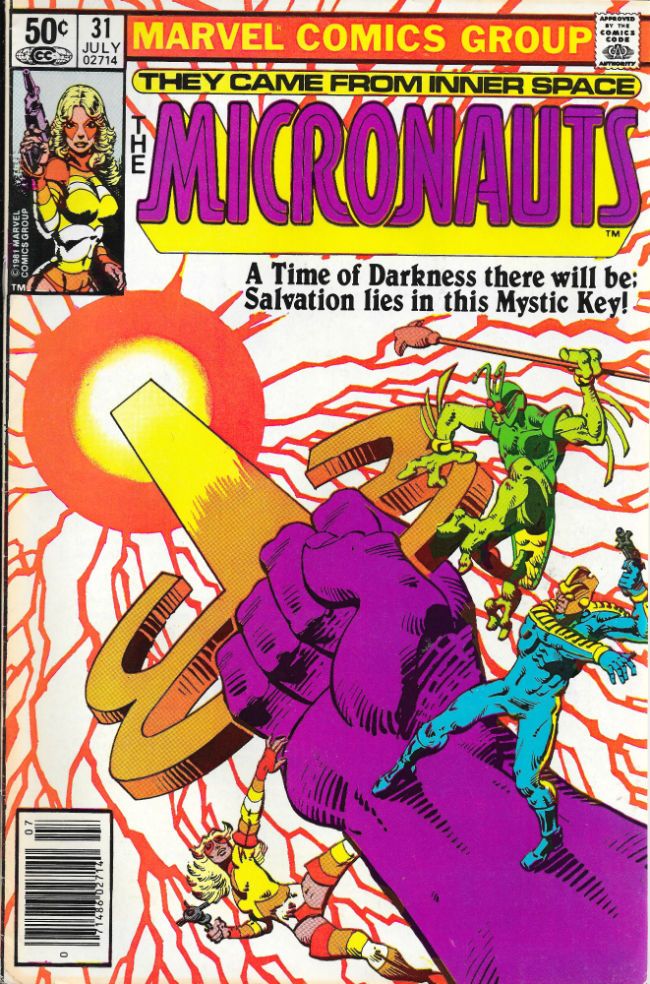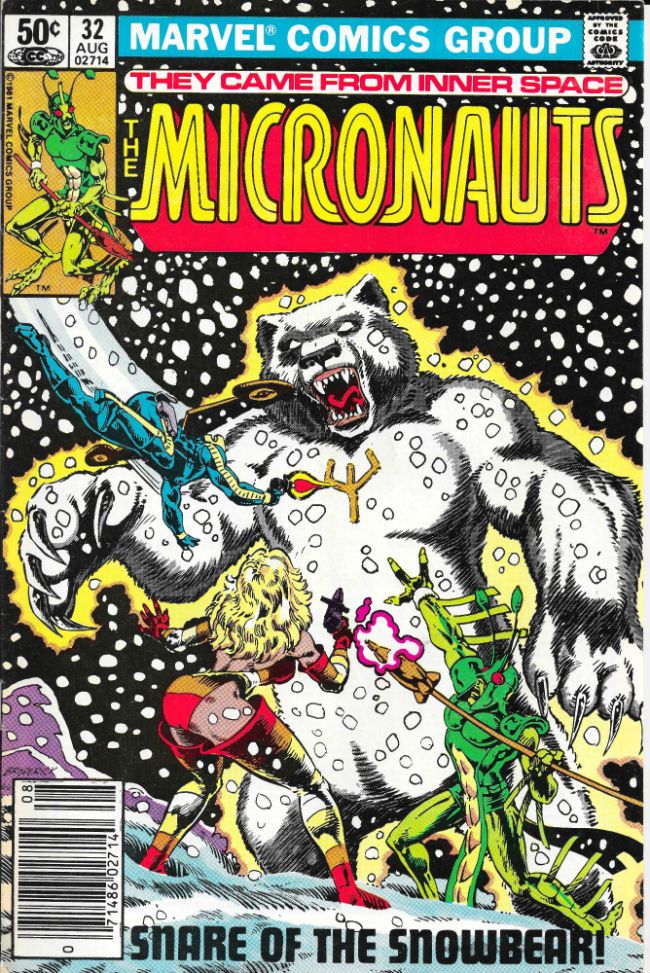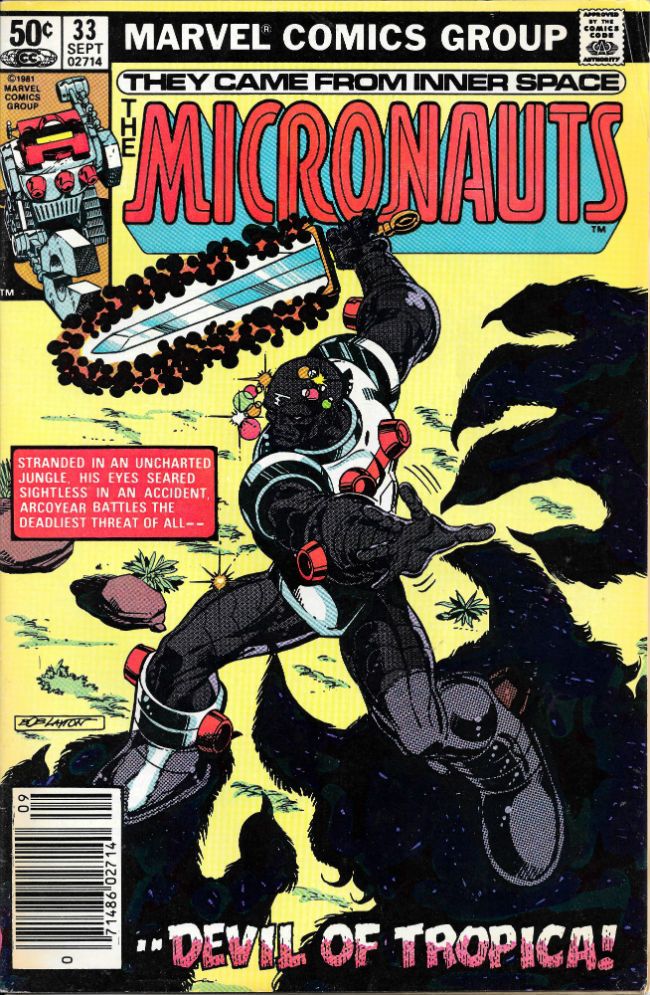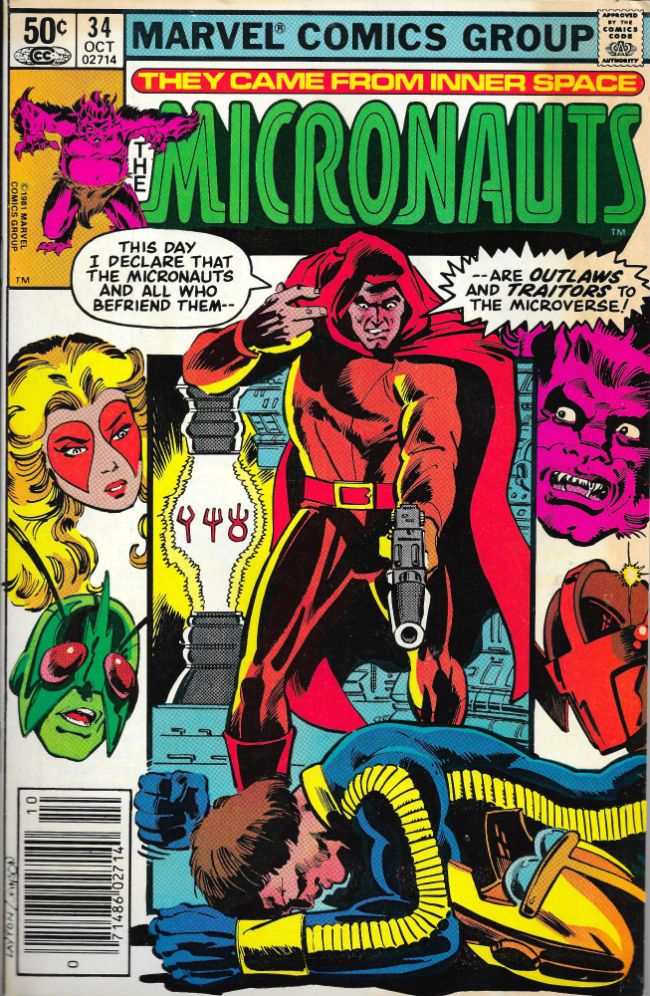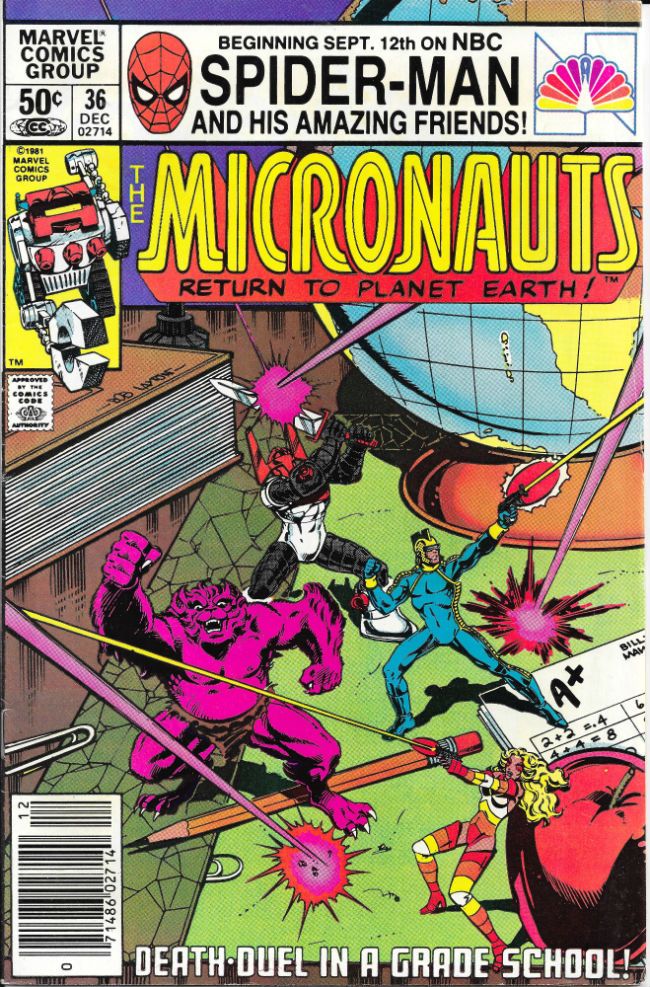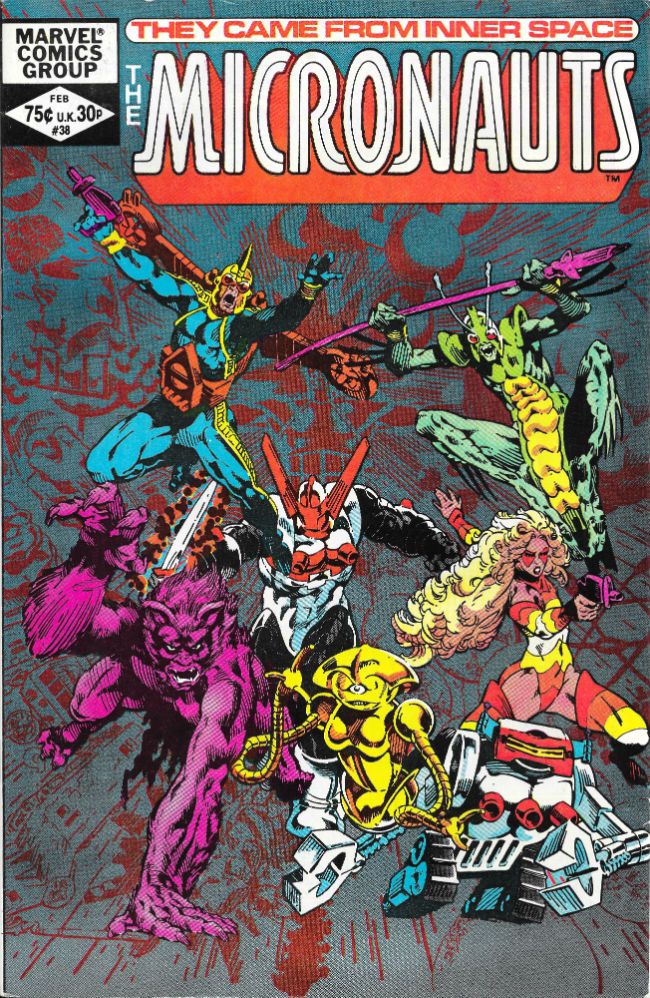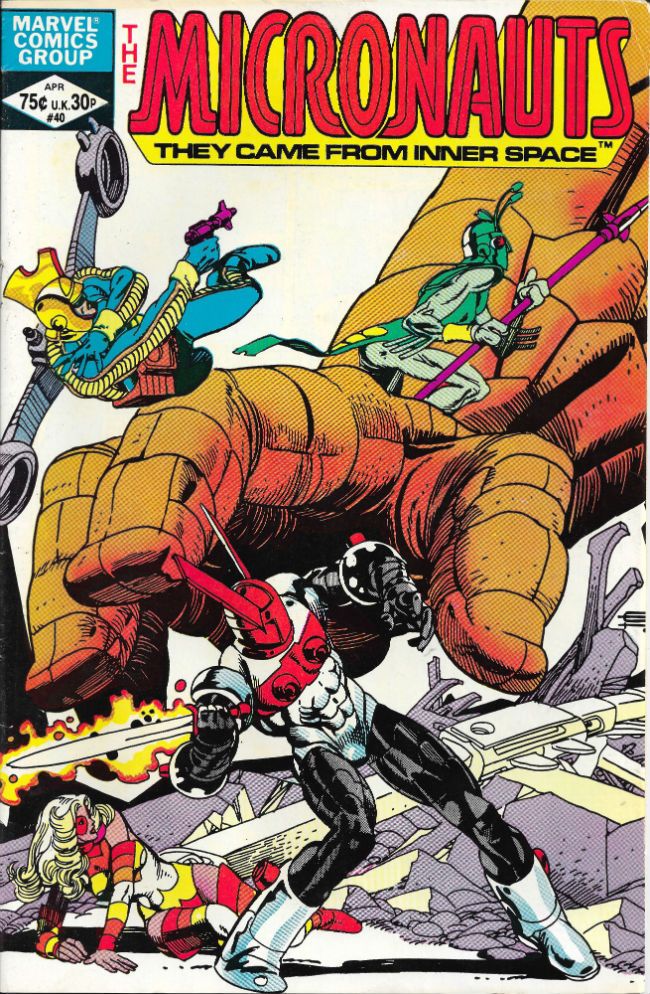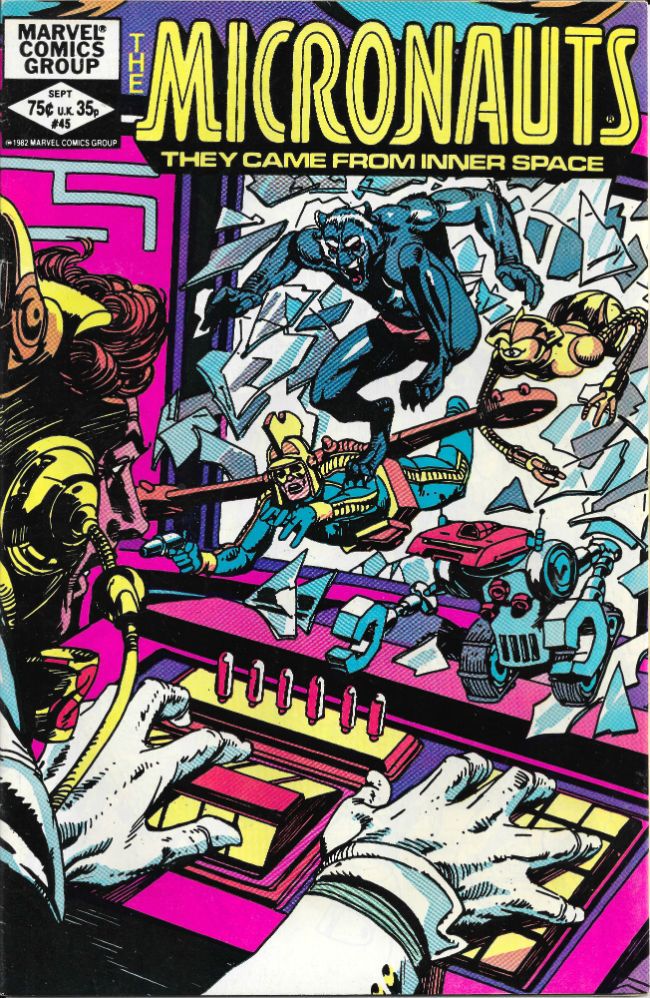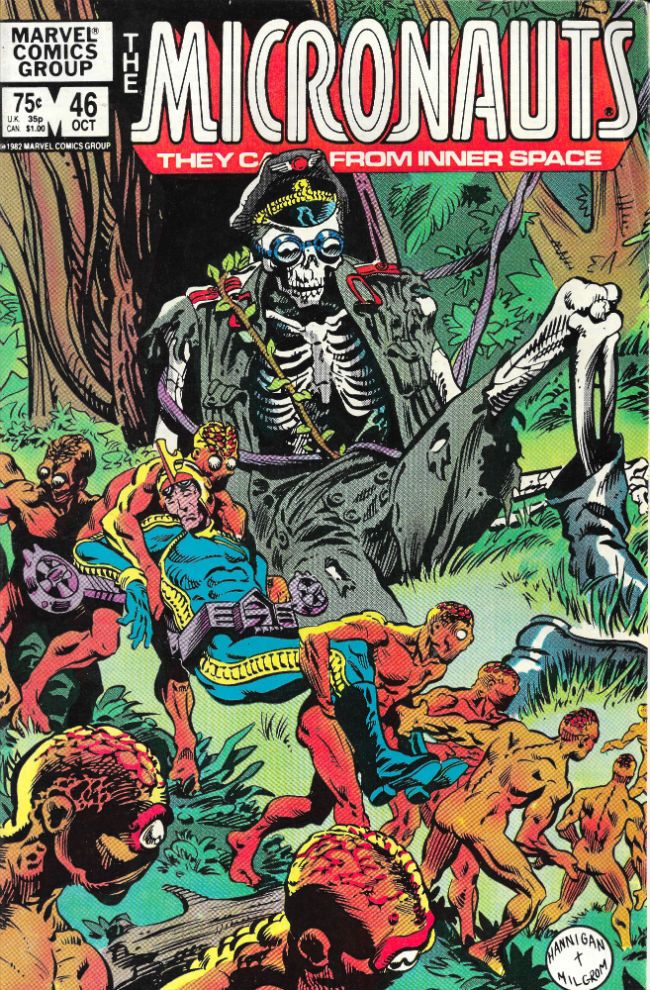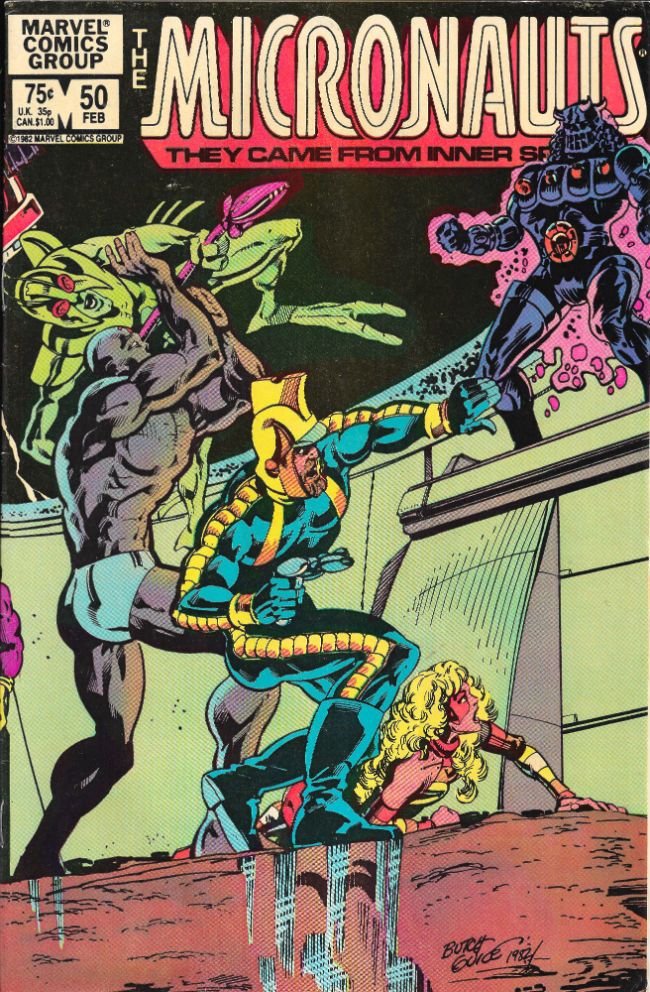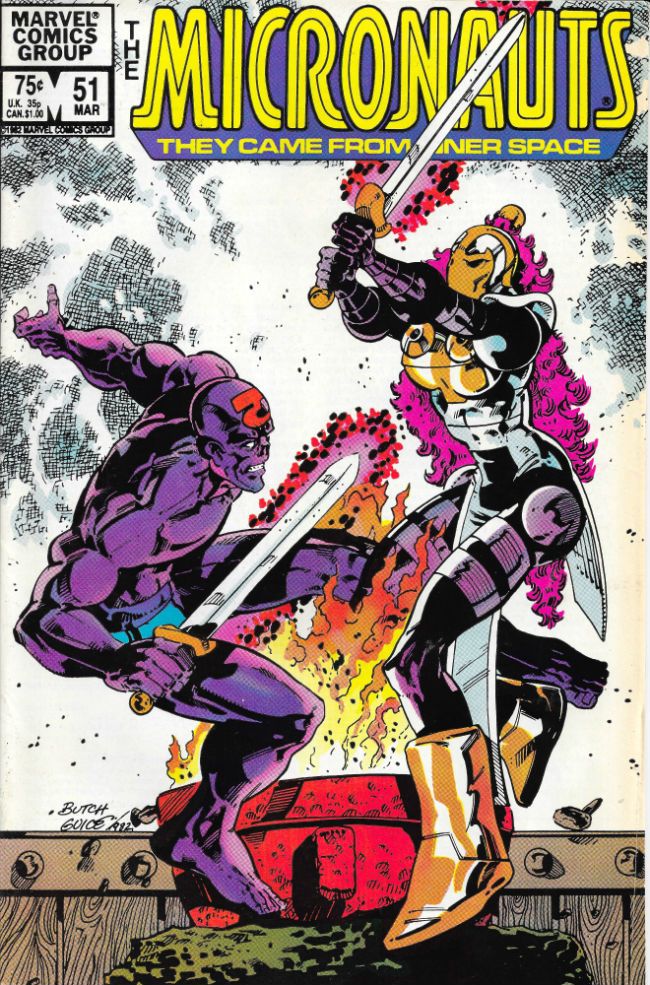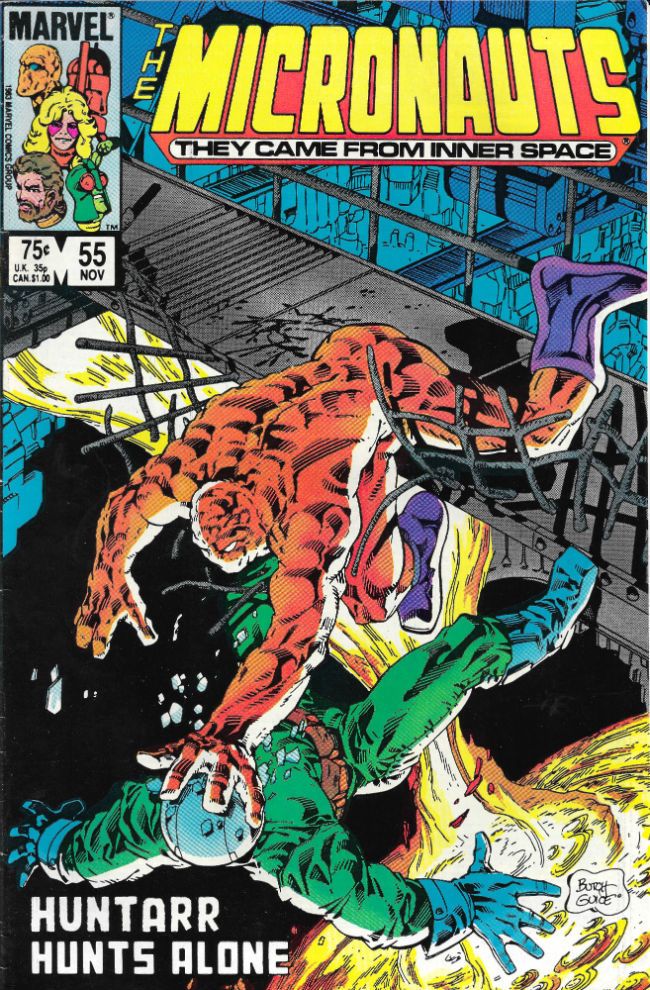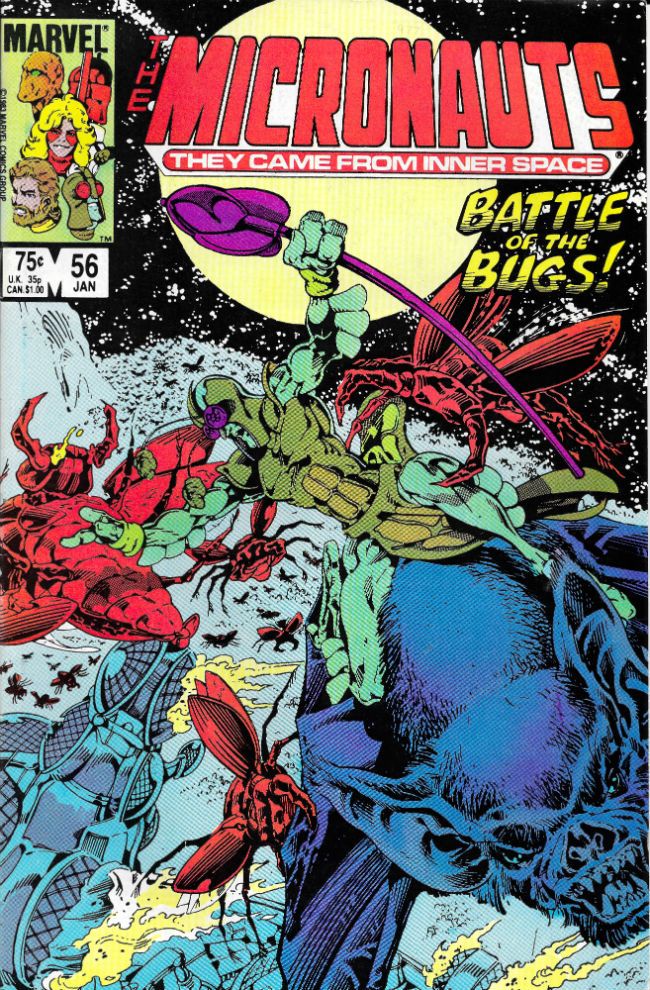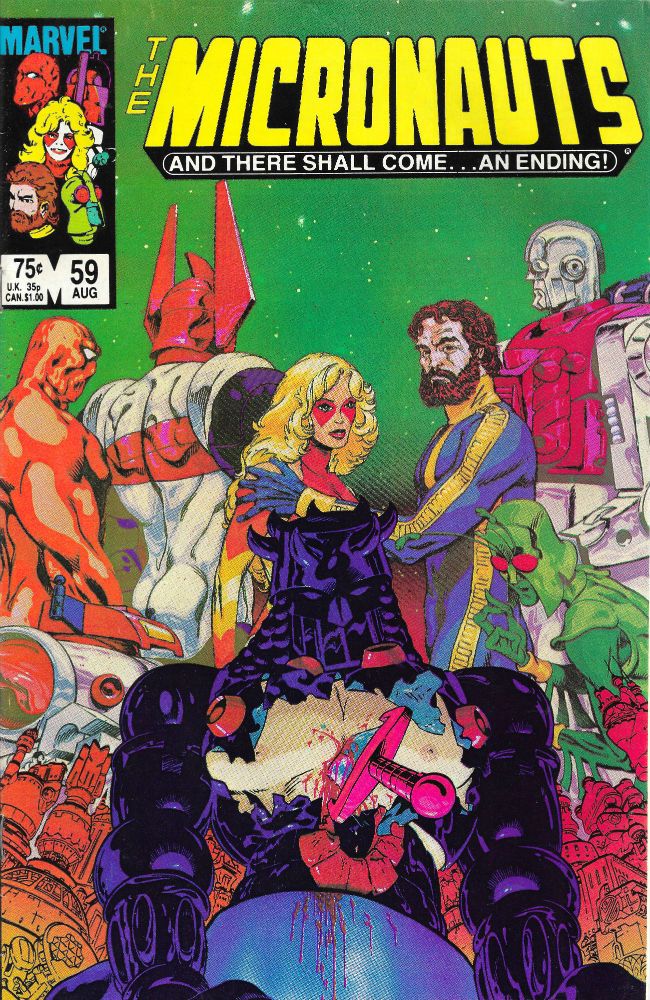 They are old and they are yellowed but, by Dallan, they are - COMICS!!!