Well, Christmas The Holidays are almost upon us! Now, if you do knock back the old grape juice plus please refrain from driving. This isn't the Nineteen Seventies, you know! Although you could be forgiven for thinking otherwise as we plummet into the second part of our gallery of Planet of The Apes Weekly (very old but VERY GOOD!) covers. It ain't Nostalgia, it's History. (Okay, it's nostalgia).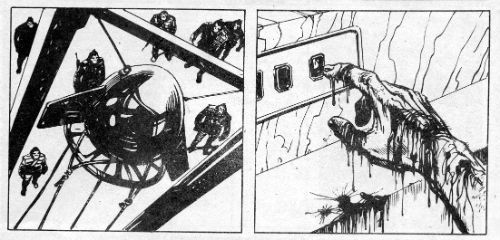 BONUS**BONUS***: Fool your friends! Baffle your enemies! Be hunted by the Government and shot in a ship yard with our Amazing Like-Life Ape Mask! (Never use scissors unless supervised by an adult.)
Anyway, this...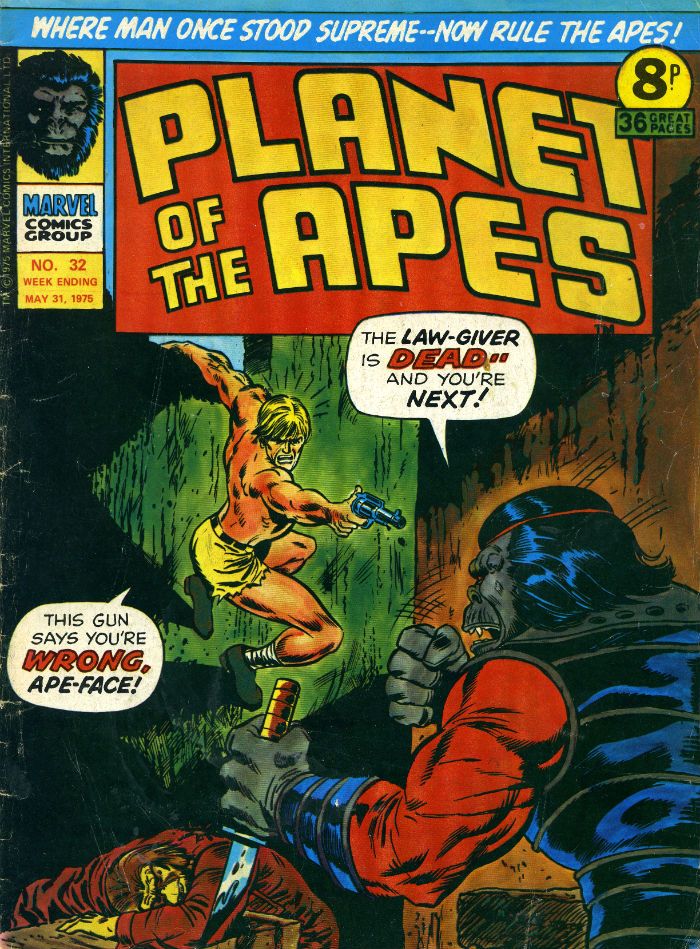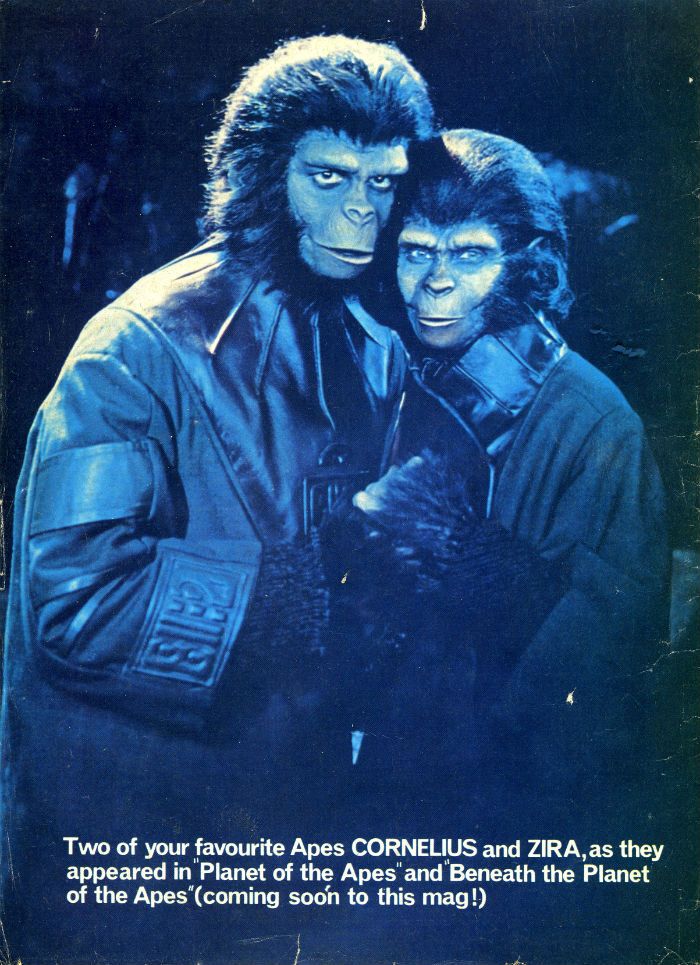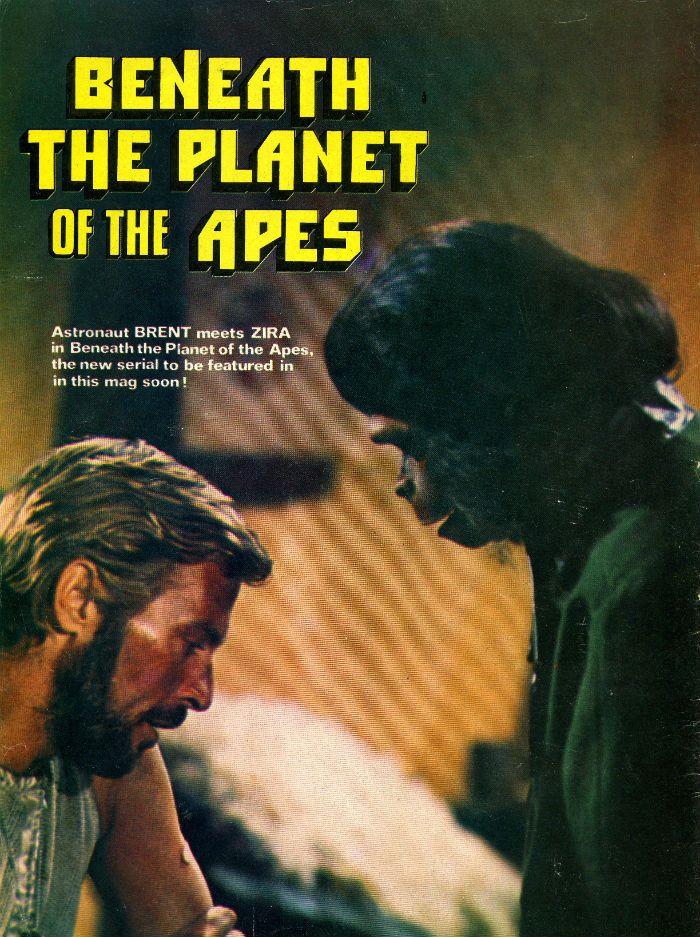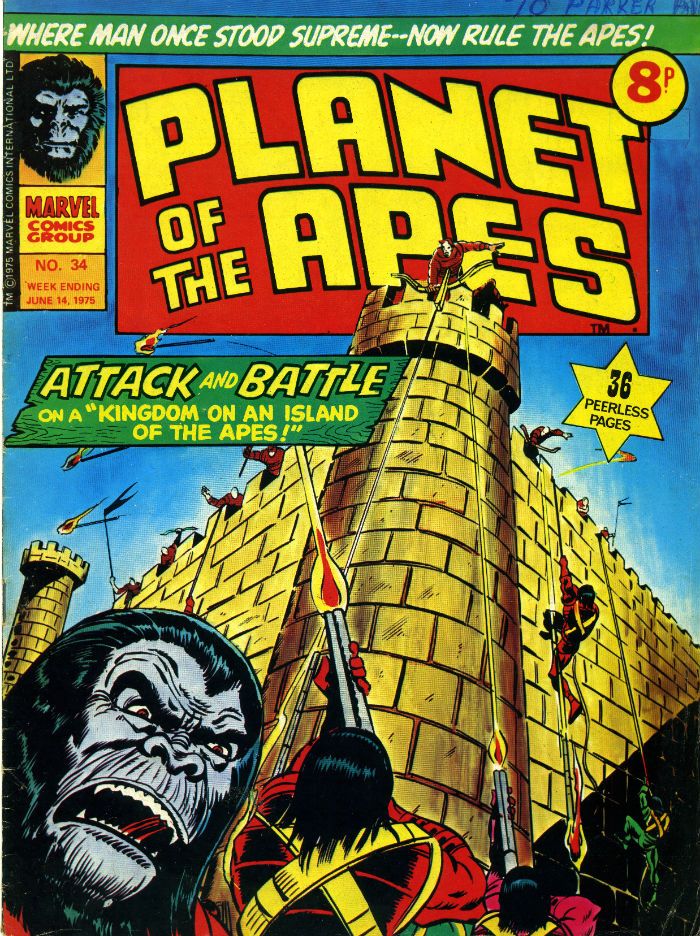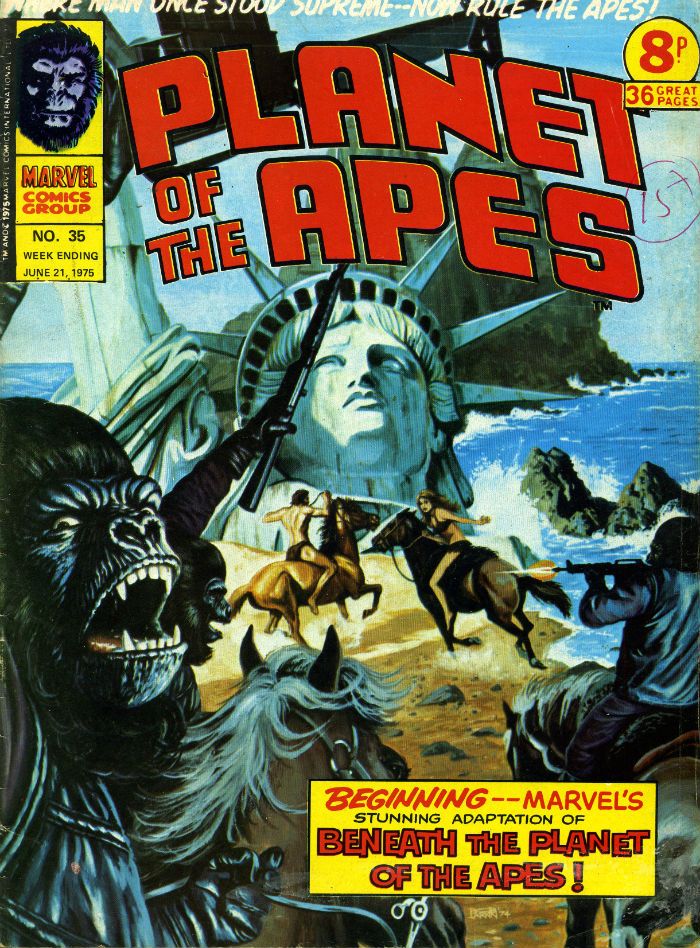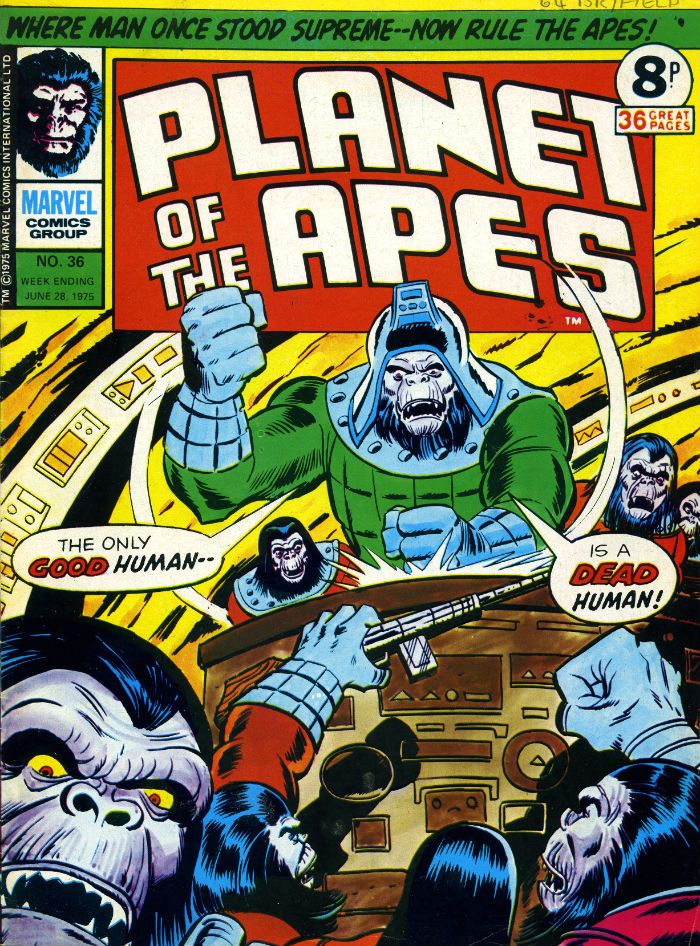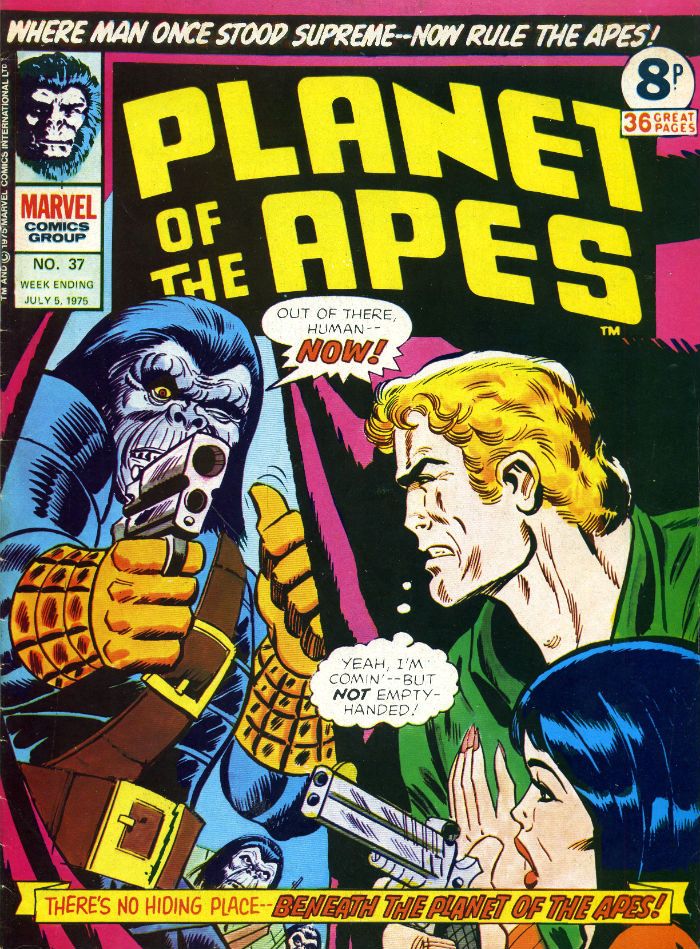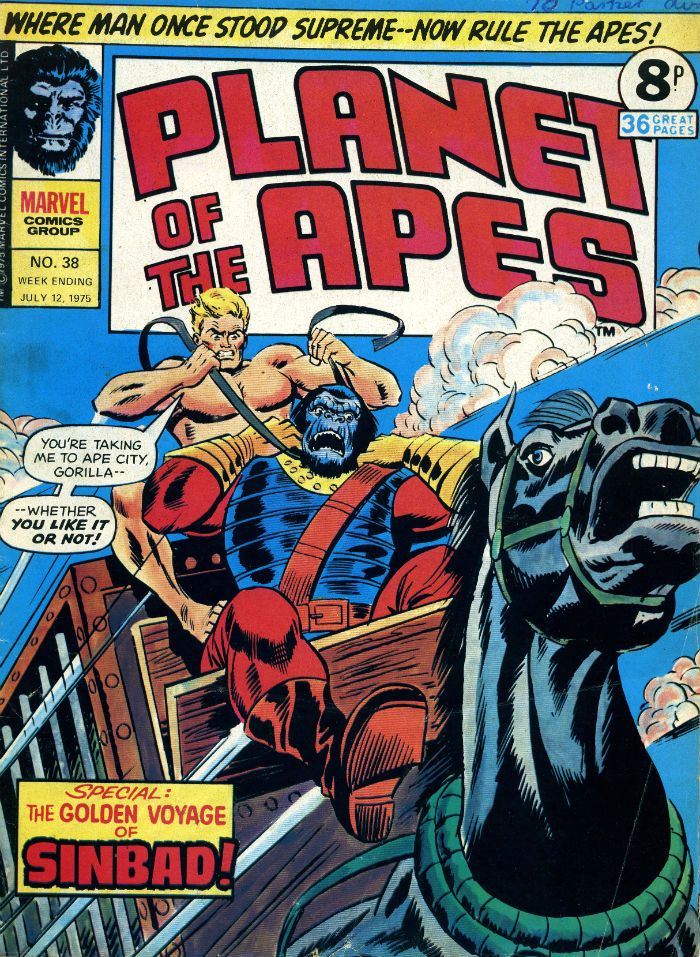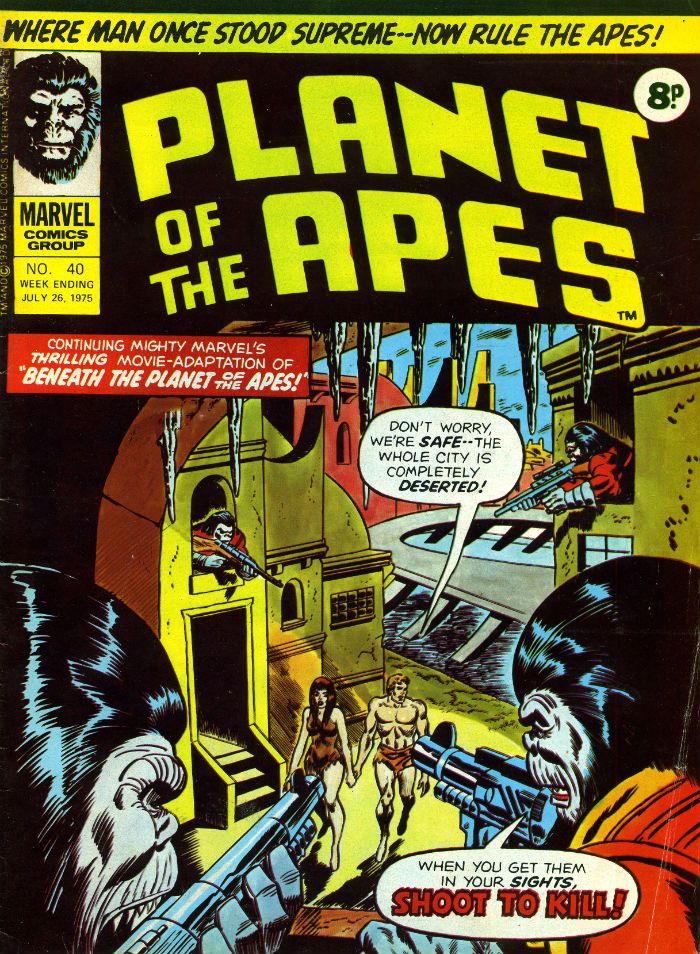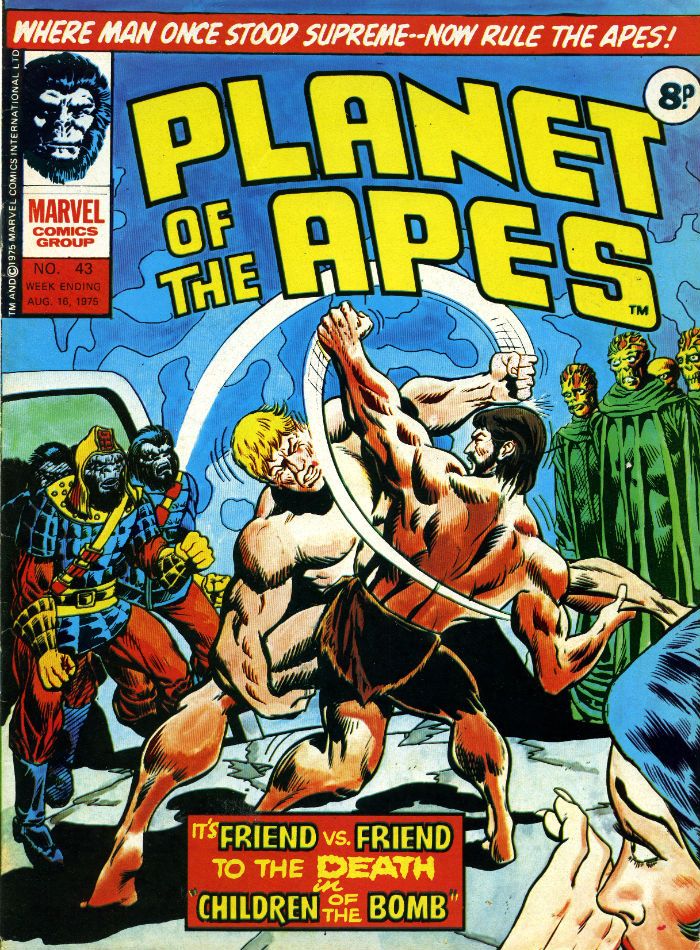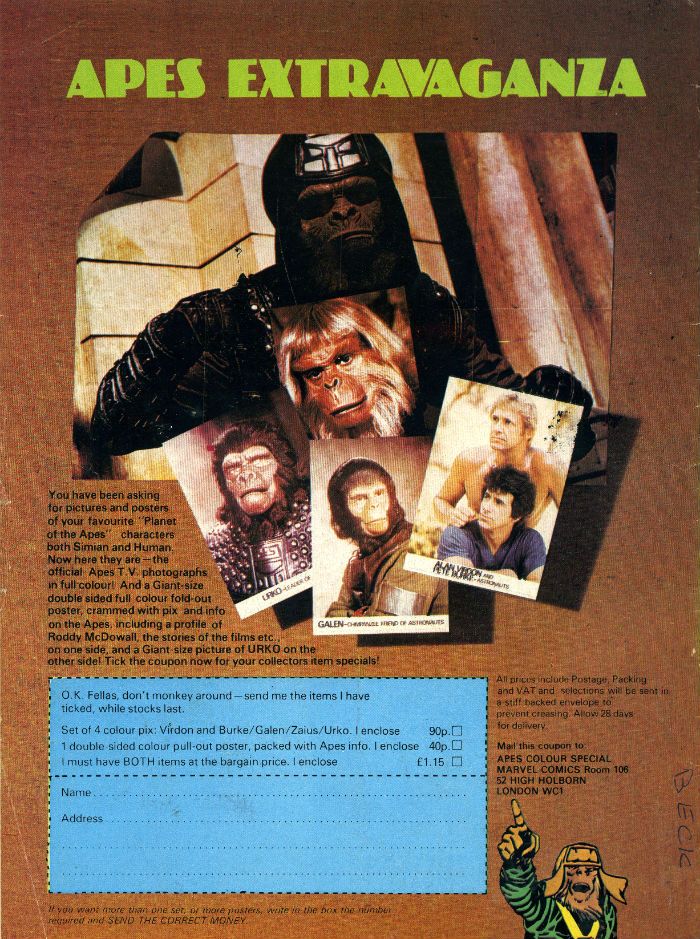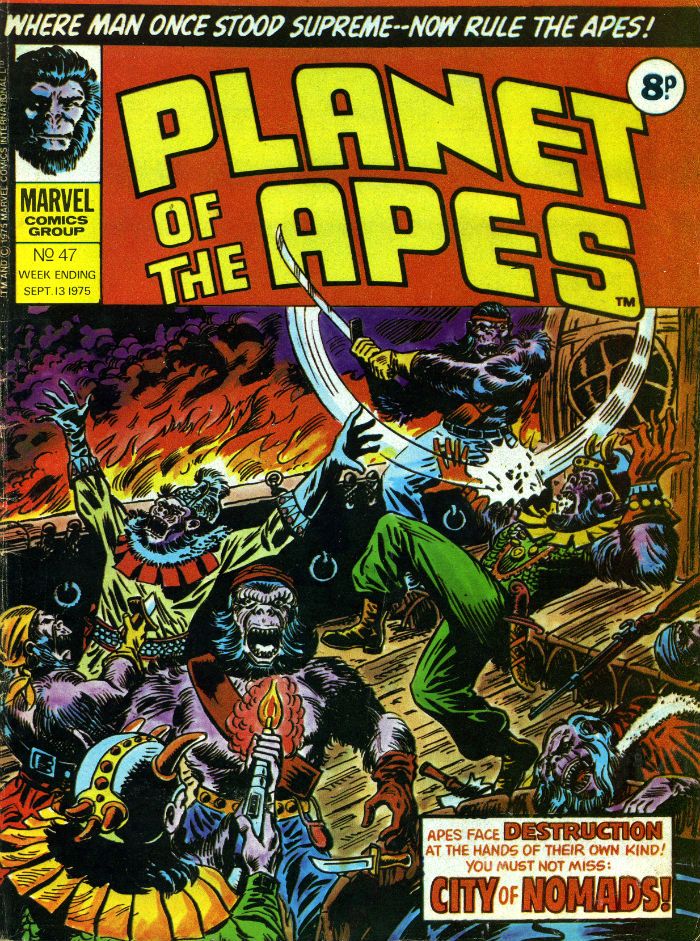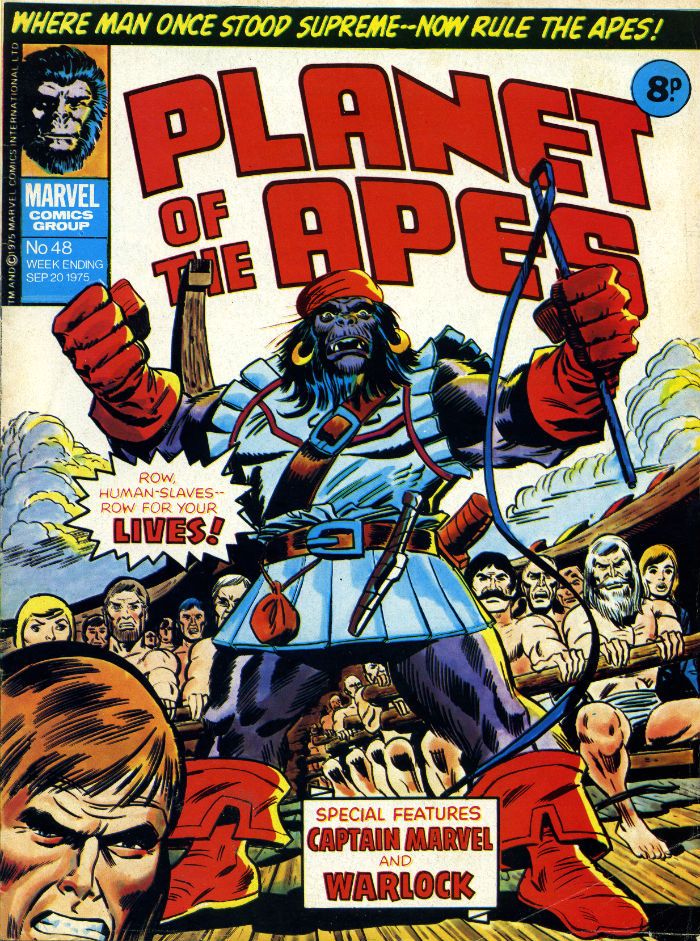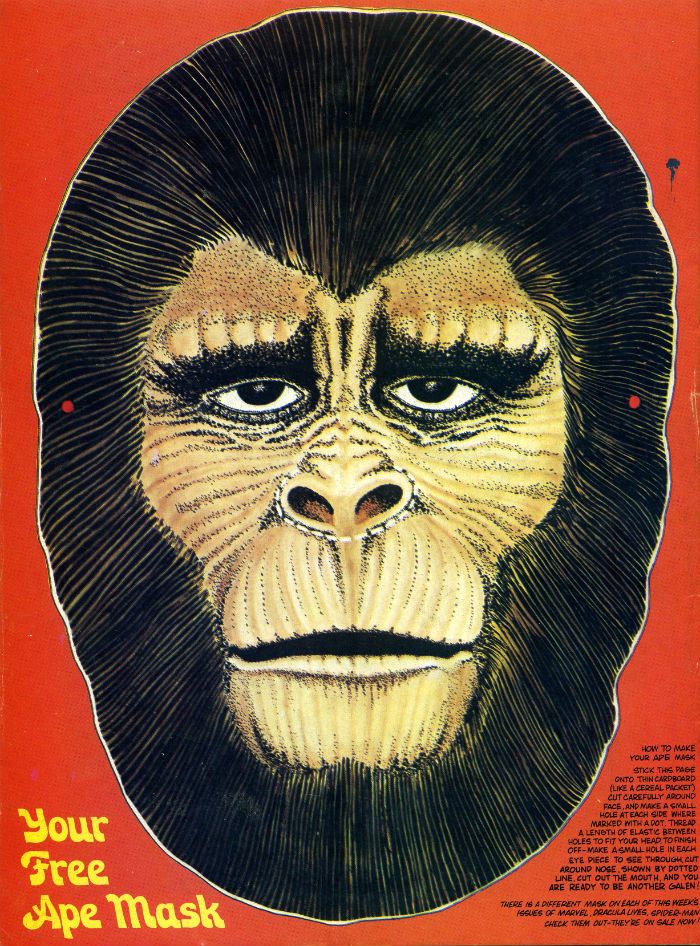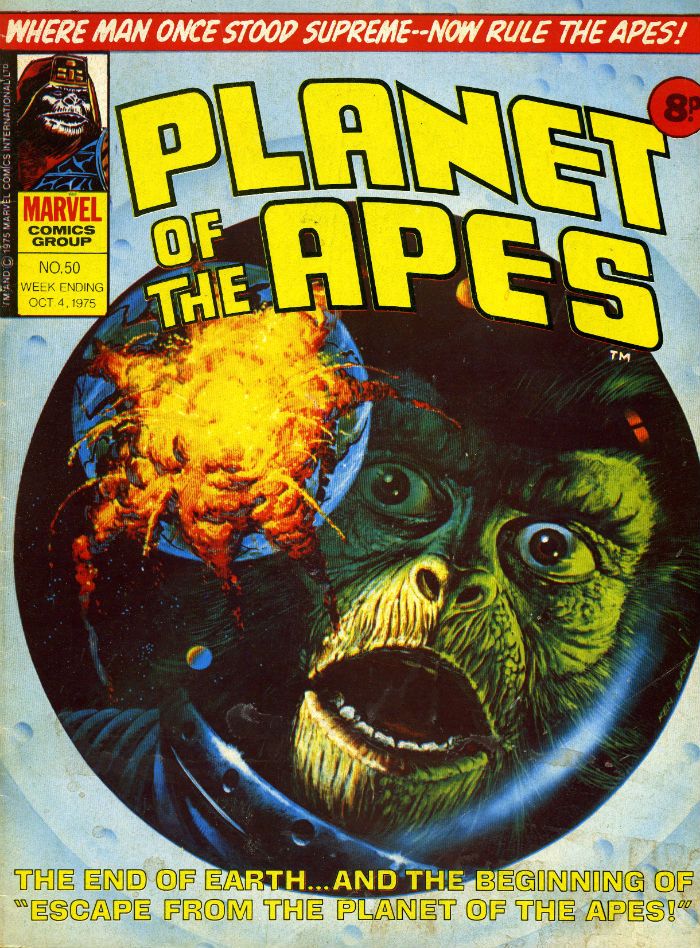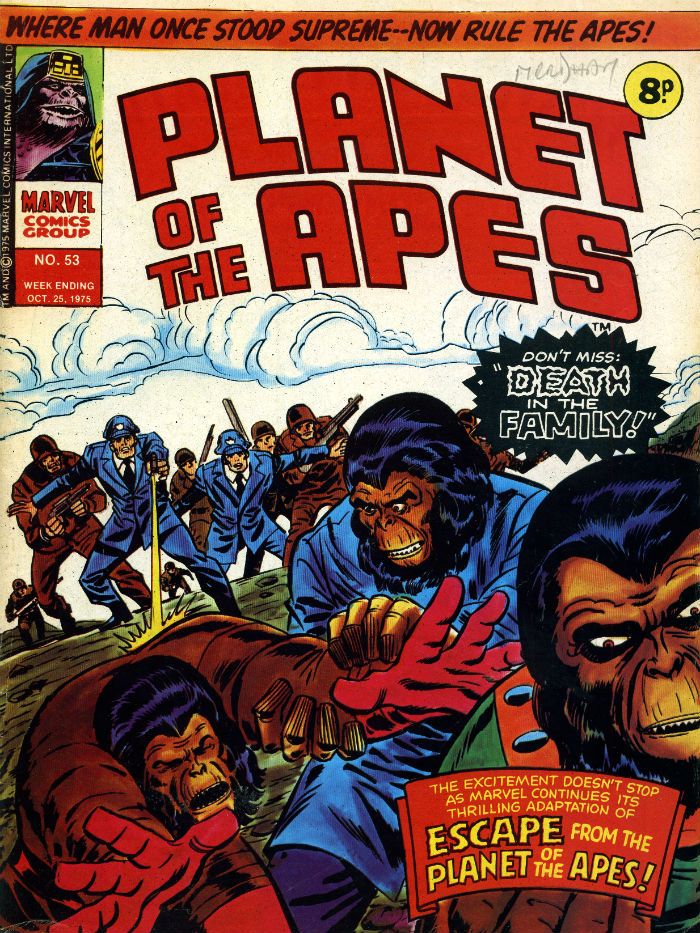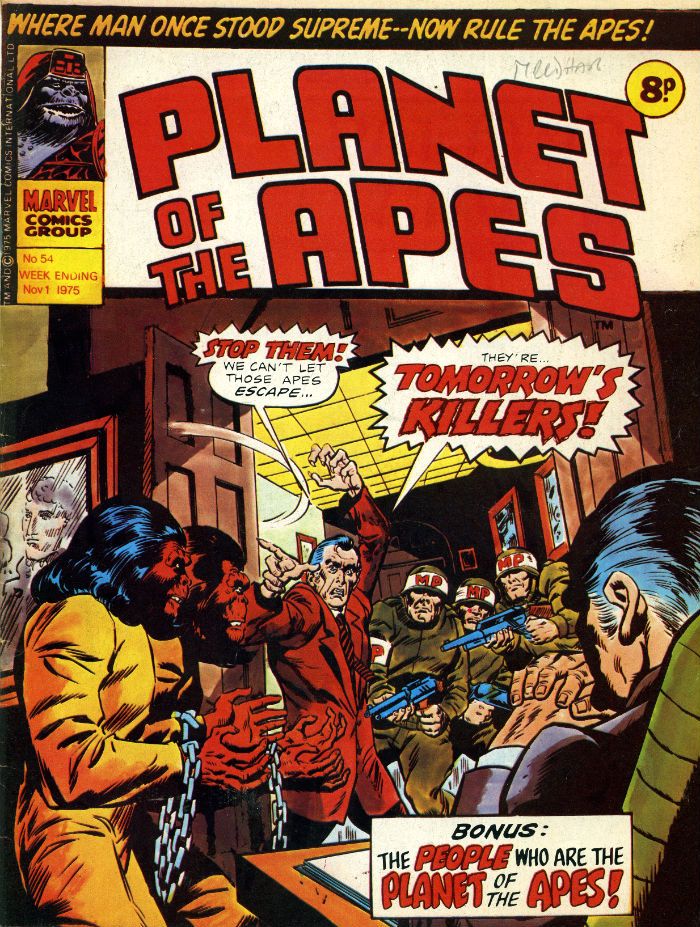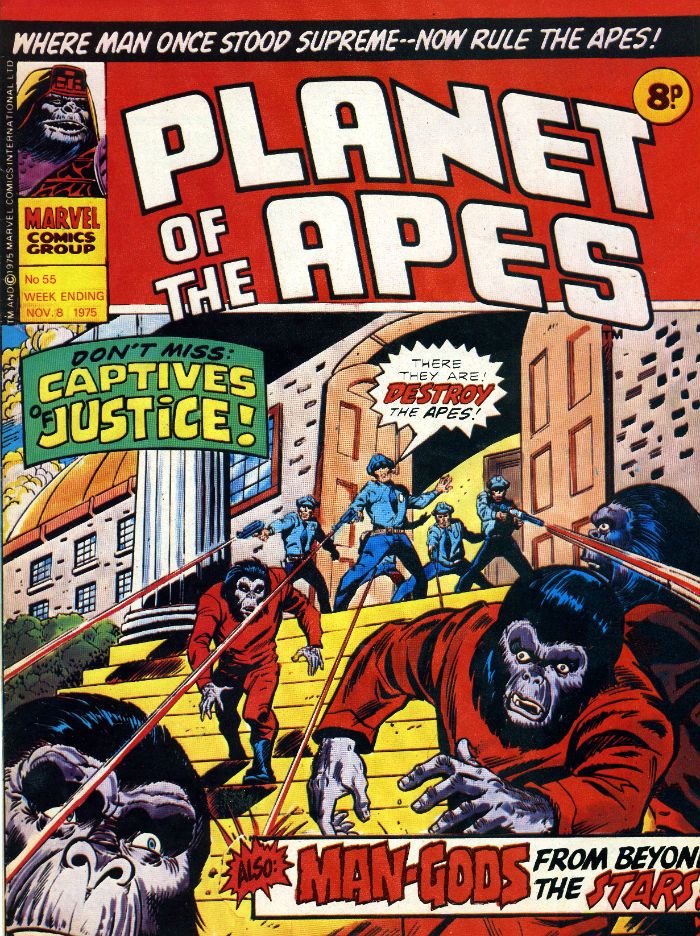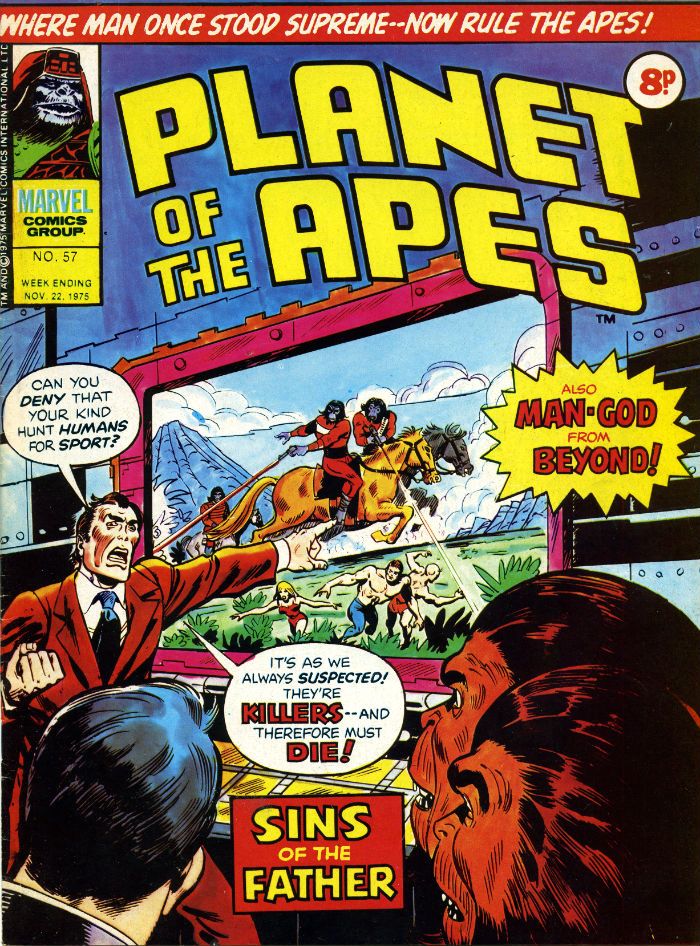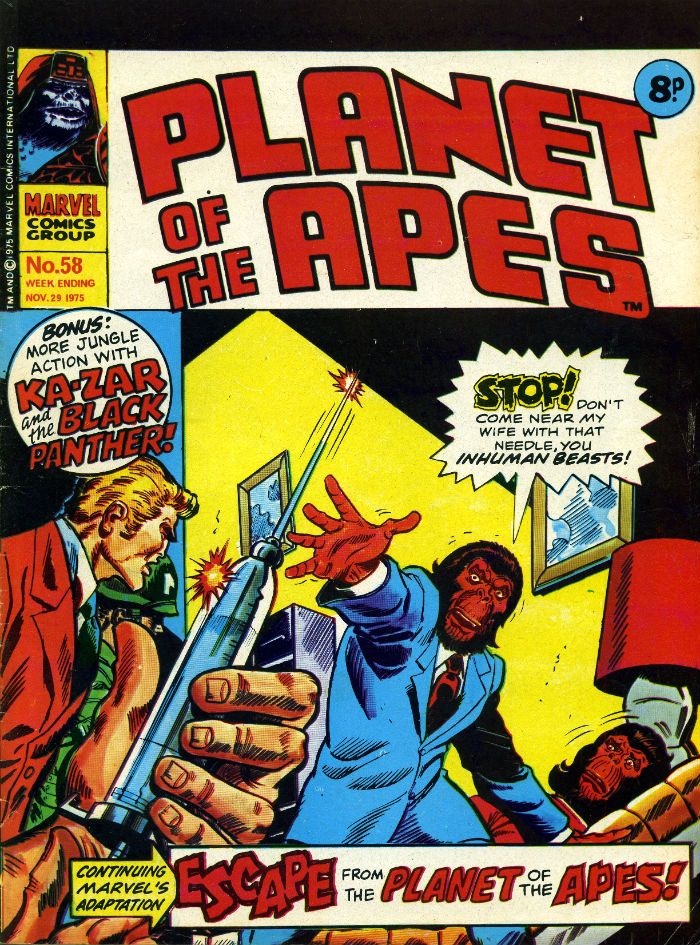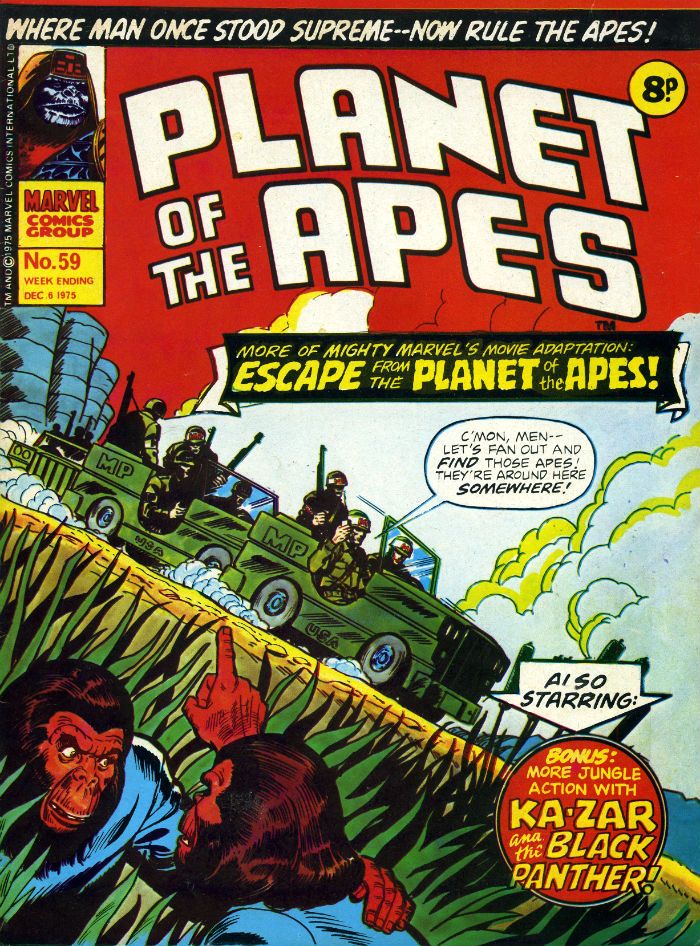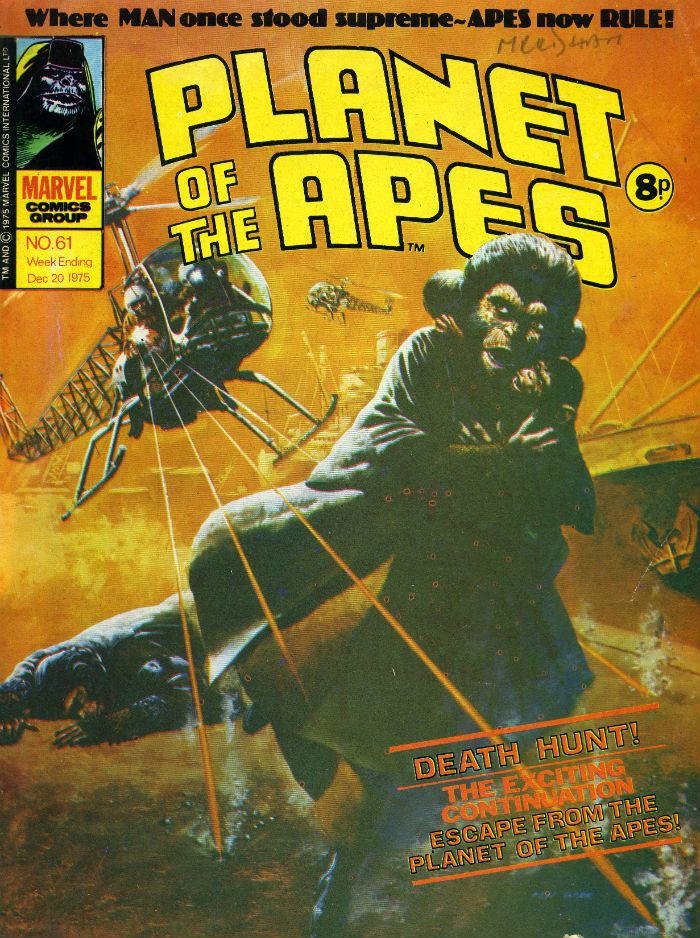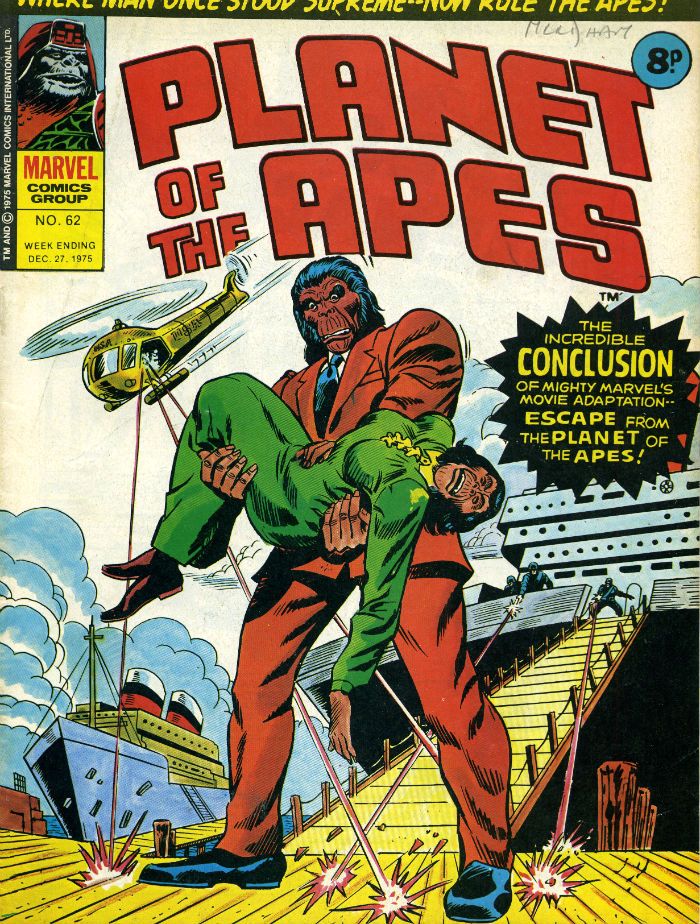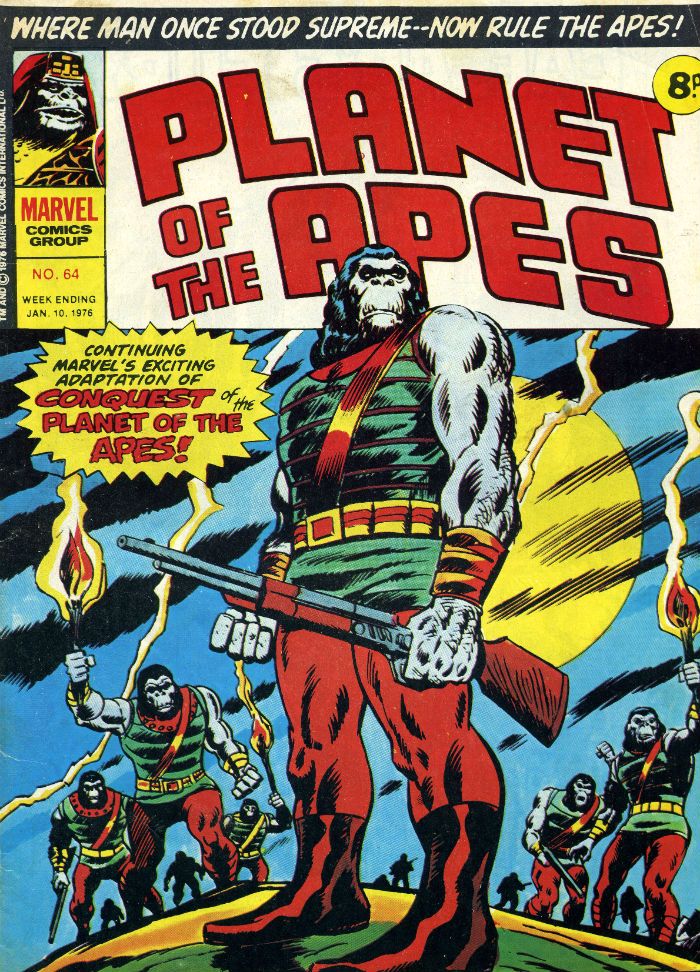 Oh, apes might talk but they don't make - COMICS!!!