Hello, everyone! Just a short note to say that there will be no posting about comics from an old man with a shaky grasp on quality. Alas, illness comes to us all and I am probably just being a big ninny but I am certainly faring better than my namesake below: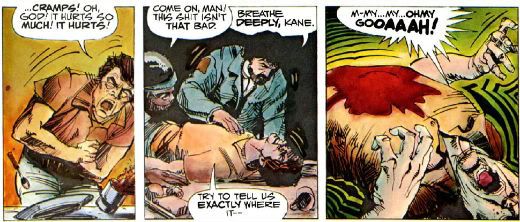 Filched image  featuring art and words from Walter Simonson and Archie Goodwin's ALIEN: THE ILLUSTRATED STORY. Which is VERY GOOD! by the way.
Next Time:  More talking about COMICS! Have a good weekend, all!