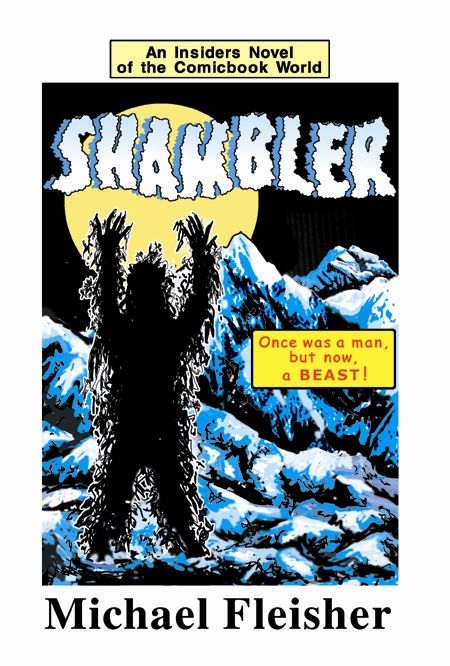 The time has come again for us to answer questions from listeners who follow Graeme and myself on Twitter. It's always a struggle for Graeme and I to stay on topic long enough to answer everyone's questions, and the struggle here hits near-epic proportions.
For example, I won't tell you the question, but here's one of my answers:
Jim Starlin, Shade the Changing Man
Bill Mantlo and Michael Golden, Green Lantern
Steve Gerber with whoever he wants (though it should be Curt Swan), Superman
Don McGregor and P. Craig Russell, Wonder Woman
Len Wein/Marv Wolfman and Gene Colan, The Demon
Michael Fleisher and John Buscema, Claw the Unconquered
Steve Englehart and Gil Kane, The Flash
Howard Chaykin, Jonny Double
Chris Claremont and Dave Cockrum/John Byrne, Legion of Super-Heroes
Stan Lee and Jack Kirby, Justice League of America
Steve Ditko, The Creeper or anything he wants, The Phantom Stranger
Roy Thomas and C.C. Beck, Shazam!
Archie Goodwin and Herb Trimpe, Sgt. Rock
Michael Fleisher and Don Heck, Jonah Hex
Gerry Conway and George Perez, the Brave and the Bold
Peter B. Gillis and Jim Steranko, Batman
Denny O'Neil and Barry Windsor-Smith, Detective Comics
Also covered: waffles, waffles, and more waffles; Chad Nevett's Blogathon (stop by, check it out, and donate!); our pitches for DC; Mystic and Snark; Michael Fleisher's career after comics; favorite Batman tales; Captain America and much more--with more to come.
You should be able to find it on iTunes by now, but you can also listen to us here on this fine website:
Wait, What? Ep. 52.1: Dream Team Supreme
As always, we hope to have the next installment ready for you very soon, and we thank you for listening!