So, I managed to wrestle a broken down wreck of a scanner out of the garage. To give it a proper work out I scanned in a bunch of covers by the artist Luis Dominguez; who I totally rate. I chucked in a bit of context but don't worry there aren't many words in this one. Mostly it's a bunch of '70s Western covers by a neglected Argentinian artist. I say mostly covers but also the famous scene where Scalphunter arm wrestled Abe Lincoln. Top that, Spielberg! Anyway, this...
Luis Dominguez is an Argentinian comic artist who, I believe, is still extant despite having been born in 1926. So it's pleasing that I can bring notice to his work while he's still with us. Dominguez worked for numerous US publishers such as Gold Key and Charlton in the '60s but it's his work for DC in the '70s which is most fondly remembered.  A lot of this work was for DC's "Mystery" (the big mystery with these wonderfully nonsensical books was what the writers had been sniffing) titles, but I first noticed Luis Dominguez' work in Weird Western Tales where he was then illustrating the violent antics of the surly sore arse Jonah Hex.
Now, the recently deceased Tony DeZuniga may well be the artist most associated with that scrunch faced character but Dominguez was no slouch. There was, however, one slight problem; he just really never seemed to get what was going on with Jonah's face. Everything else was great though, pages and panels filled with dusty and period specific locales populated by a variety of convincing characters; really very good stuff indeed, I tell you true. Then with issue #39 Jonah jumped ship into his own title and the previous backup strip became the  headliner.
This strip featured the character Scalphunter, created by Sergio Aragones and Joe Orlando. Scalphunter was one Brian Savage, a Caucasian who had been raised by Native Americans. Brian doesn't seem to have been a popular child as his new family bestowed upon him the name Ke-Woh-No-Tay ("He Who Is Less Than Human"). Storywise Brian's deal was that the native Americans didn't like him and nor did the Caucasians due to, well, basically racism. Lot of friction there. So, tension, violence and sullen stoicism were Brian's eternal lot.  Luckily, Brian was really violent and being really violent got you a long way in '70s DC Western comics. Anyway, this isn't about Brian it's about Luis Dominguez. While Dominguez did some interiors mostly this was limited to inking (saving) Dick Ayers' pencils; his full Luis Dominguez magic graced the covers of WWT until, in 1980, it fell down an abandoned mineshaft with issue #70.
So, what follows is an incomplete (I don't have 'em all) visual tribute to Luis Dominguez' work on Scalphunter. His covers mostly, but also that bit where Scalphunter "Indian wrestles" Abe Lincoln because that always brightens up the darkest day. It just seemed like a good idea, that's all. These are fine covers that deserve better than their neglected lot. As does Luis Dominguez. But really it's just me saying, "Thanks, Luis Dominguez!"
Ladies and gentlemen, Mr. Luis Dominguez...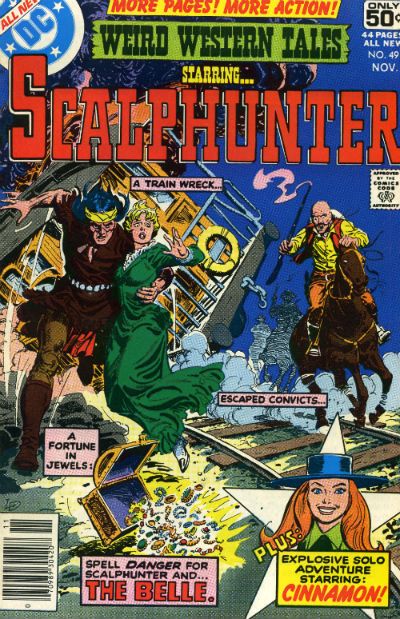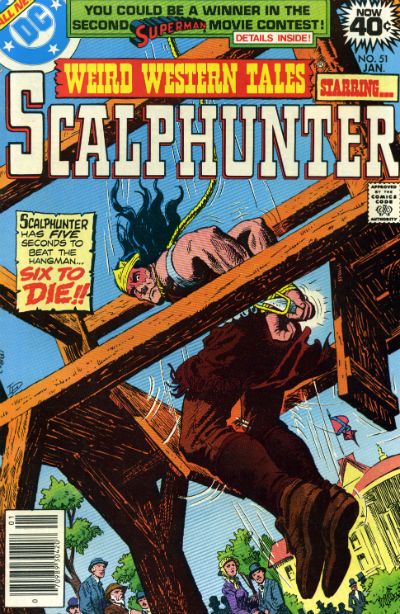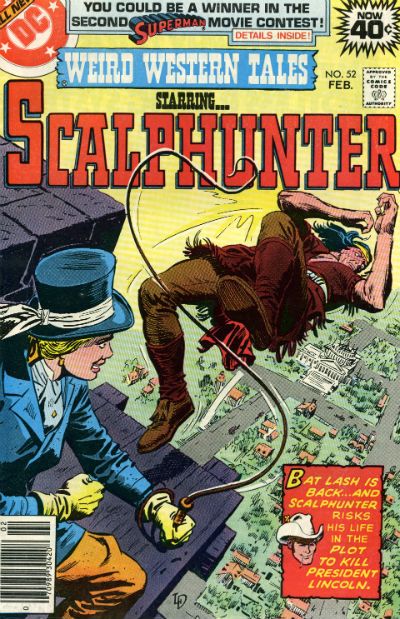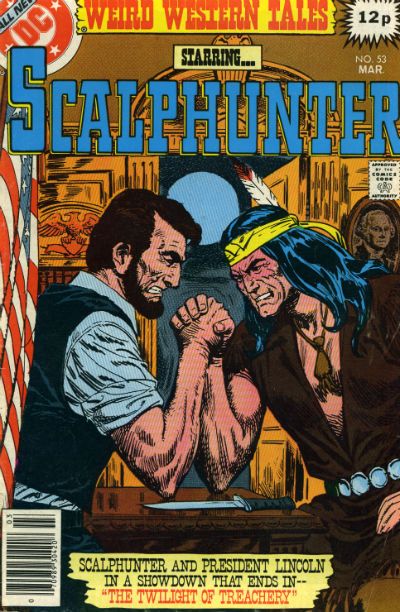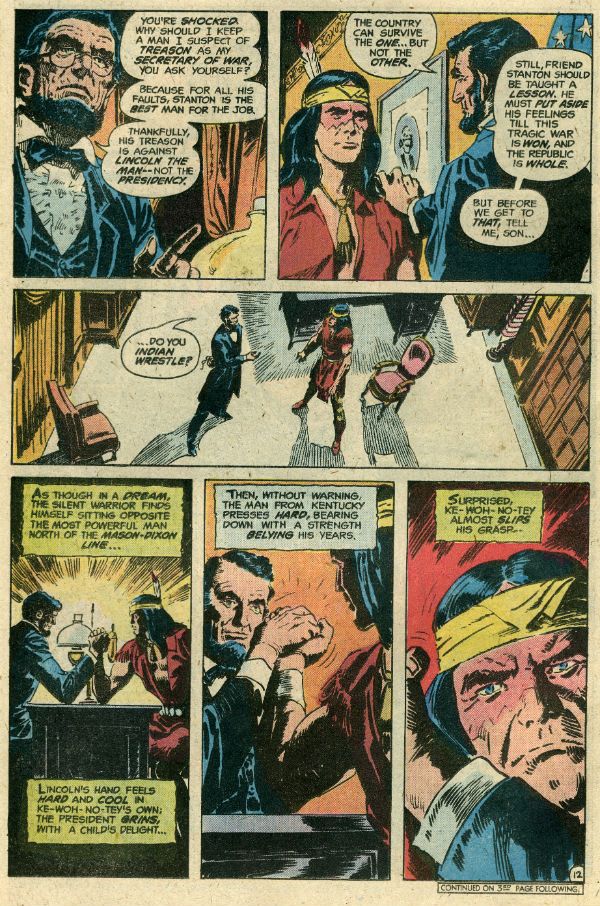 Art by Luis Dominguez & Dick Ayers. Words by Gerry Conway. Sinew by Brian Savage. Decency by Lincoln.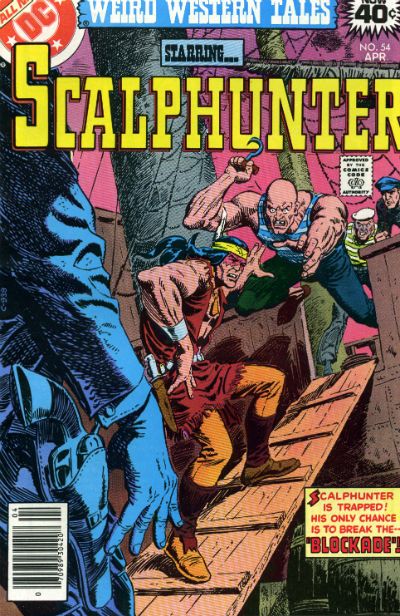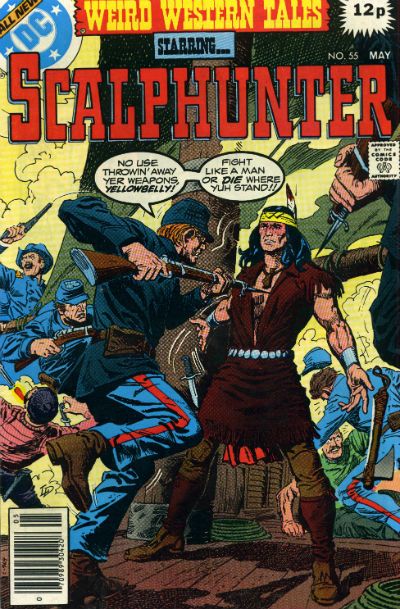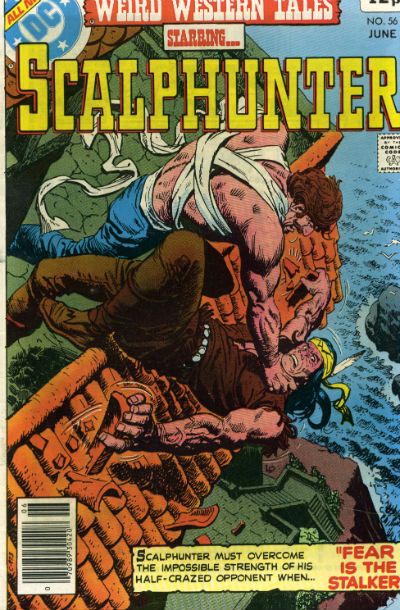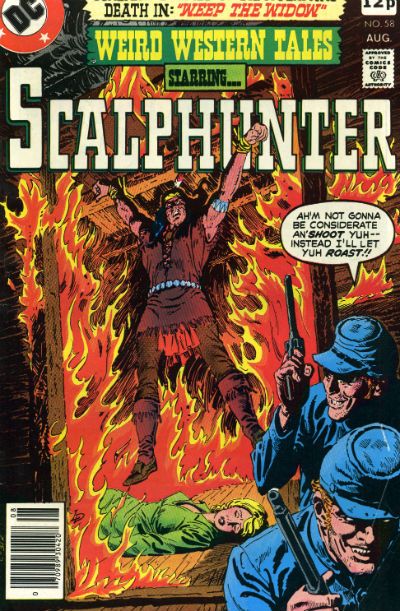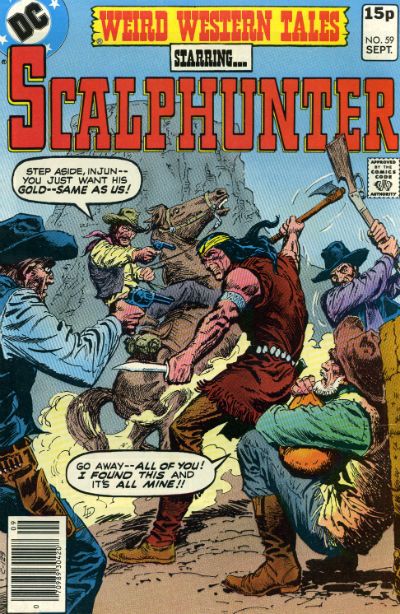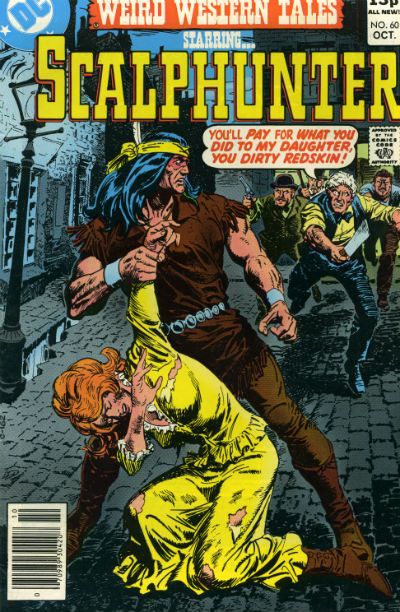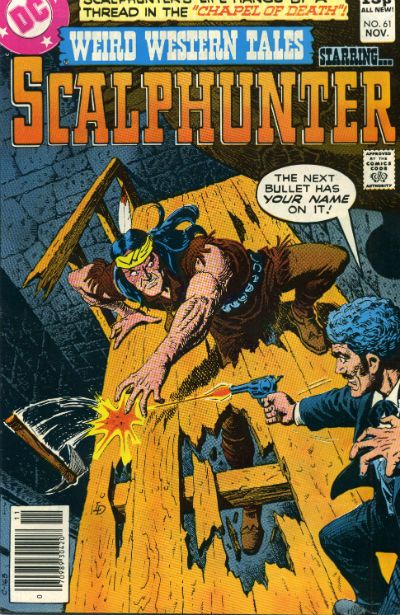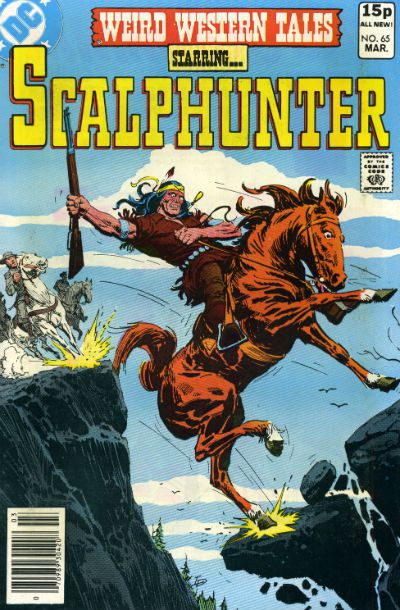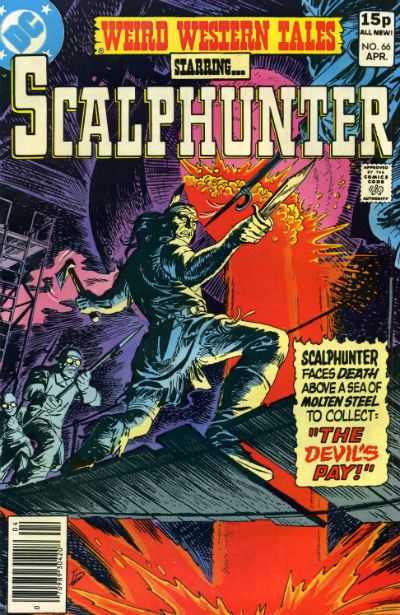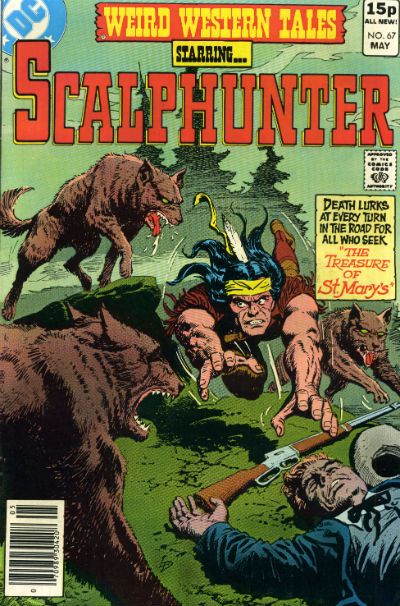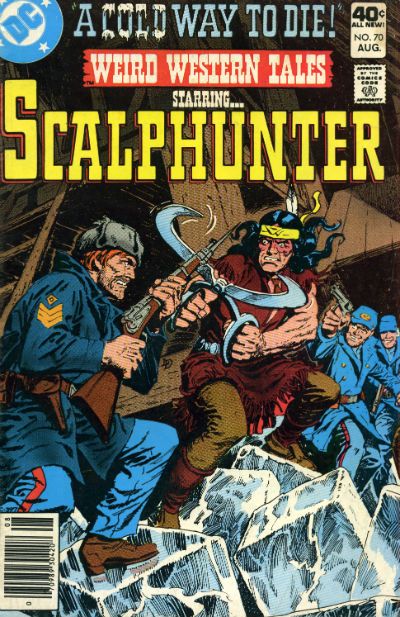 So, no, I don't actually know much about Luis Dominguez but I know that he is - COMICS!!!