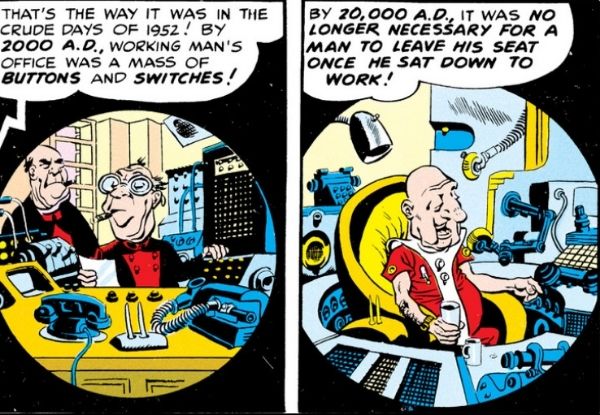 From Mad #1. Not really on-point...or is it?
Hey, everyone!  For those wondering where this week's podcast might be, I regret to inform you it will not be happening this week.  Good ol' Graeme McMillan was game to record, despite being wiped out post-SDCC, but I unfortunately had decided to undertake a money-making scheme in my free time that ended up requiring a lot more attention and effort than I had planned.  (Who knew you had to sell so many issues of GRIT in order to get that bicycle?)
Anyway, we really will be recording this week, honest, which means we really will be posting a podcast next Tuesday but we do apologize for yet another delay.
See you next week!