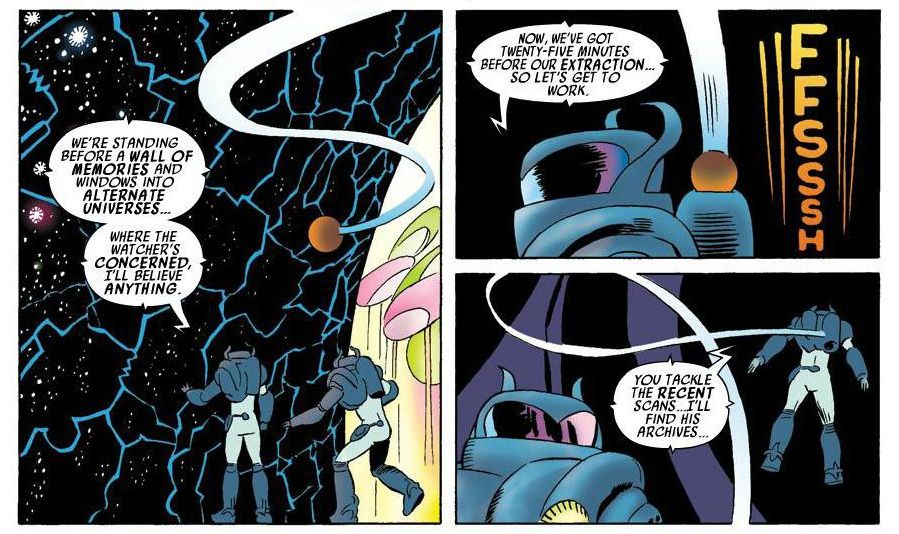 From the insane to the mundane, from the picture back to the frame, the finale to Wait, What? Ep. 63.2 brings Graeme and I back from our world-wide travels to consider our good ol' pal, Excelsior Basehead.
Yep, Graeme and I talk about how Marvel's handled the first issue of Avenging Spider-Man, the cancellation of the Victor Von Doom miniseries by Nick Spencer and Becky Cloonan, changes to Marvel's incentive payments, and the latest issues of Journey Into Mystery and this year's Point One promotional one-shot. Oh, and because we're us, OMAC #3, Bad Company, and the drawbacks of Netflix. And we do it all in less than an hour! Go, Team Us.
If you want us, you can find us left of center, wondering about you. (Which is to say: iTunes.) Alternatively, if your name is Luka and you live on the second floor, you can listen to us here:
Wait, What? Ep. 63.1: Point Two, Point One, Point Zero
As always, we hope you find it an agreeable and even enjoyable experience, and we thank you for listening!