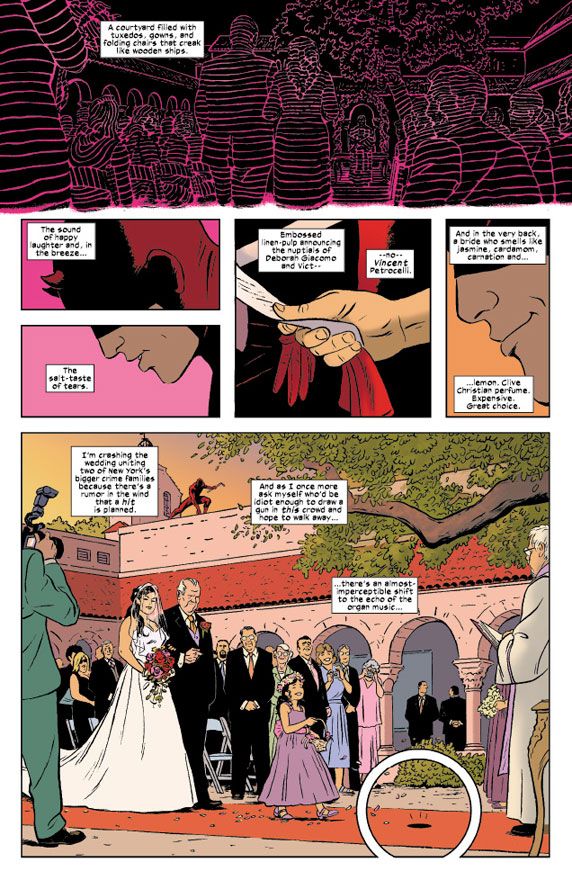 Yes, here we have it--Wait, What?'s fiftieth episode, filled with talk by Graeme McMillan and Yours Truly about Daredevil #1, the Defenders relaunch, Incognito and creator expectation in comics, Jim Starlin and Jim Shooter, Alan Moore's Captain Britain, and our usual ephemera jammed into just over an hour.
And since I've been told that "context" is this year's big buzzword among podcasters as the number one thing listeners would like, lemme point you toward this post by Jim Shooter in particular, and this interview with Ed Brubaker as things what might help in capturing this mythical "context" creature.
(Also, it should be pointed out that, despite the title and the graphic up top we didn't talk nearly enough about Daredevil #1, and it's really pretty great and you should go get yourself a copy if you haven't already.)
Savvy souls can find the latest installment on iTunes, or you can also give it an auditory gander here:
Wait, What? Ep. 50.1: The Devil, We Say
And, I should also note, installment 50.2 is right around the corner.  Thanks for putting up with us for 50 or so episodes, and we hope you'll stick with us for many more.