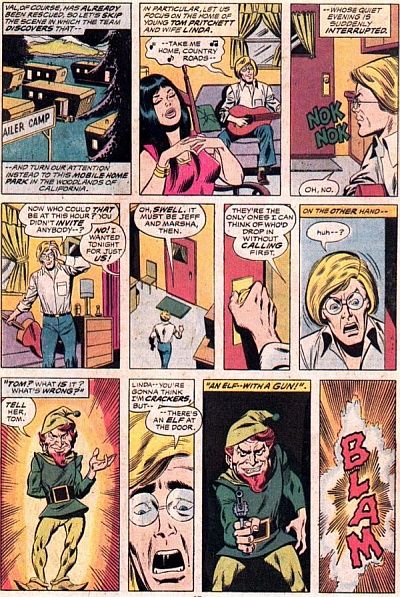 Yup, we came out of nowhere and rang your doorbell. We are a podcast--with a gun!
Oh, and Mallomars. God yes, Mallomars.
In this 90+ minute finale to ep. 65, Graeme McMillan and I talk a teeny-tiny bit more about Gerber's Defenders, then go on to more of our standard W,W? stuff: Matt Fraction on Word Balloon, getting stalked on Twitter, the pros and cons of interviewing pros (sadly, not at cons because that would make a terrific little phrase, being trolled on Twitter, the required-by-Internet-law discussion of Watchmen 2, the price of satisfaction, and, you know, lots more.
Statistically speaking, it is likely this fine installment is already available to you on iTunes. But, should you wish, it is also available for your chewing satisfaction on this very fine purveyor of Internet whimsy:
Wait, What? Ep. 65.2: A Podcast--With A Gun!
Thanks for listening, and--as always--we hope you enjoy!