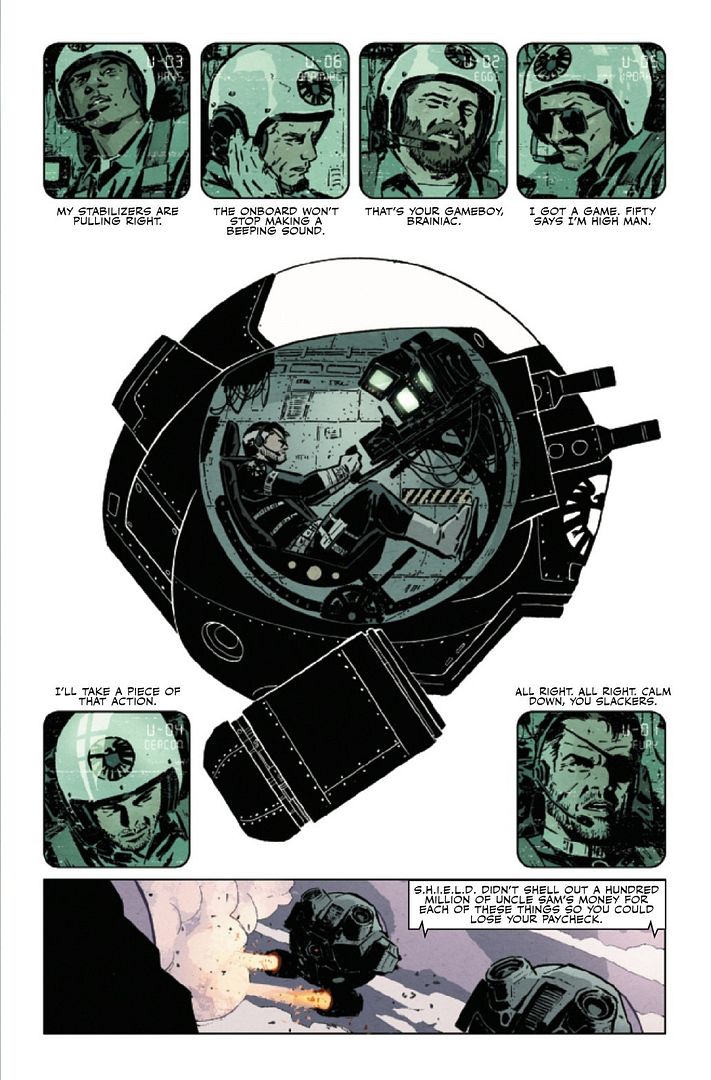 As our old pal Reid Fleming used to say: "Ungawa!"
We've got the gripping ninety-two minute finale of Ep. 56 available for you, with Graeme and I talking Action Comics #1, G. Willow Wilson's Mystic, the Wolverine: Debt of Death one-shot, IDW's G.I. Joe: Cobra series, Kirby Genesis #3, our worries about the conclusion to X-Men: Schism, and a pretty sustained discussion (which will come as no surprise to long-time listeners) of Casanova #3 by Matt Fraction and Gabriel Ba.
In case you have no need for this thing puny hu-mans call "iTunes," you are hereby formally invited to listen to our fine audio programme right here, should you so choose:
Wait, What? Ep. 56.2: Lets Go Backwards When Forward Fails
And as ever, we thank you not just for listening, but also for the fine comments you contribute here at the website and at waitwhatpodcast [AT] gmail.com.  It is greatly appreciated!