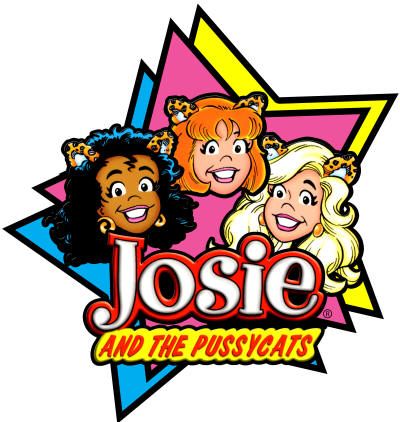 Ah, mishaps. They seemed to plague Graeme and I during the recording of Wait, What? Ep. 62 but somehow we were able to wrest a podcast from the vile clutches of "why isn't this recording? Dear God, how long has this not been recording?" So I have to warn you in advance, we only have one installment for you this week and it is just a dash over an hour long, answering your questions from our earlier post here on this website.
Warning Number Two: we don't discuss Josie & The Pussycats. I just liked the image and needed a bit of Dan DeCarlo-inspired sunshine in my day. But we do talk kid-friendly books in the New52, Matt Fraction and Dave Eggers, Uncanny X-Force, Spaceman #1 and the future of Vertigo, Kevin Huizenga's Ganges, Alphas and Misfits, and as much as we can work into our unfortunately-truncated time schedule.  It's only an hour but we jam a lot of stuff in there for you.
The podcast is now available on iTunes, certainly, but it is also available right here for your listening pleasure:
Wait, What? Ep. 62.1: The Hour That Stretches
We will be back next week with more (hopefully, much more).  Until then, we hope you enjoy and thank you for listening!