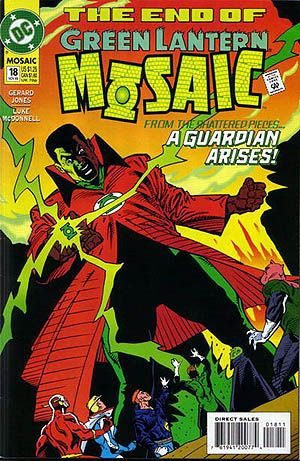 It's the wrap up of Episode 40, with Graeme and myself answering questions from listeners on Twitter. (Really good questions, I should add--the kind of questions you want to get when you're fully rested and you have the breadth of your comic knowledge at the tip of your fingers. Sadly, I was kind of stressed and I'd just eaten a Twix PB bar and the comics seemed so very...so very far away...) Our least favorite characters, our favorite writers or artists not getting any work, truncated runs we wish had been properly completed, and much more...all wedged in to a hair more than an hour.
Savvy types who have us on iTunes and those following the RSS feed can grab this fine bit o' podcasting now. Or you can listen to it right here:
Wait, What?, Ep. 40.2: Earth JKGM
We hope you enjoy it, and (as always) thanks for listening!