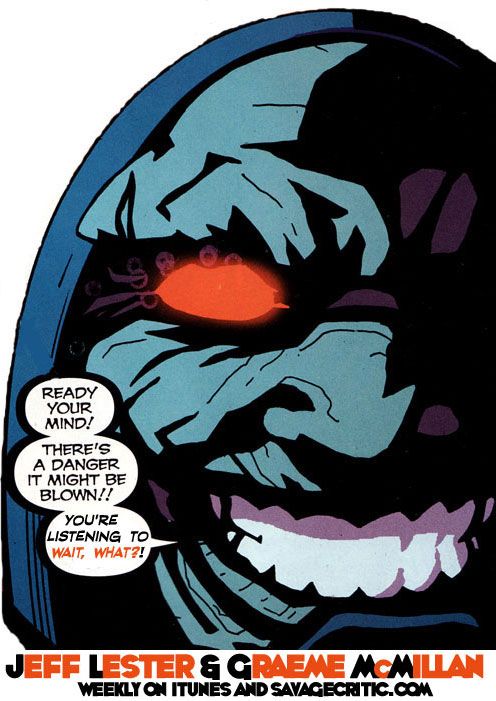 Boy o boy, am I running behind.  Dramatically behind.  And the RSS feed is acting up for reasons I can't explain, nor really be able to take the time to figure out what's happening with it (today). So--thanks again for the terrific Adam Knave for his fan art!
But I did want you to be able to listen to Graeme and I talk about Dwayne McDuffie and get into the first of our three installments answering listeners' questions as posed to us on Twitter.  (You are following us on Twitter, right?  @graemem and @lazybastid?)  We talk Bob Haney, Martian Manhunter and Justice League, the first comics we ever read, and the secret power of our own dumb-assedness.  It's on iTunes, and you can also listen to it right here, oh yes:
Wait, What? Ep. 29.1: Requiem for a Heavyweight
We hope you enjoy!  As always my apologies for the various RSS shenanigans and hope to have them smoothed out (at least as much as they ever get) very soon!